About RM1 for Organic
RM1 for Organic is a joint initiative between Langit Collective and organic retail brands in Malaysia to facilitate the efforts of chemical-free farming adoption amongst traditional rice farmers in Long Semadoh Valley, Lawas; Sarawak. Our partners:
Background
In 2015, Langit's mission started off with the intention of creating market access for our indigenous rural farming communities from Sabah and Sarawak. Our farmers' agricultural products are of superior quality and unique as they fully reflect the terroir of the pristine soil and environment that they are cultivated in. As we dug further, we found out that agrochemicals were introduced to the community fairly recently by the authorities.
These chemical inputs were purported miraculous solutions that will solve their 'problems'. The community, however, had very little understanding of its dangers. We were horrified at how some of the farmers used them without any form of protection whatsoever!

The biggest concern is the health and well-being of the farmers who use these chemicals and also the collateral damage on others who don't. Secondly, it pollutes the environment, the fertile soil, clean waterways and unique biodiversity. Last but not least, it compromises the community's food safety and sustainability of their age-old lifestyle and culture.
We've now made it our agenda to advocate for regenerative agricultural solutions that can return these farmers to their roots in organic farming. Our work is urgent as they have not fully subscribed to chemical farming methods. Before they are dependent on chemicals, we are creating a chemical-free regenerative farming solution based on their traditional farming wisdom. This method does not only produce quality crops but more importantly, prioritizes the health of the farming community, environment and biodiversity.
In 2019, Justlife, as Langit's first organic retail partner, co-launched a RM1 for organic campaign to support our work within the traditional rice farming community. The end goal is to achieve a community-wide organic certification for all our farmers in Long Semadoh.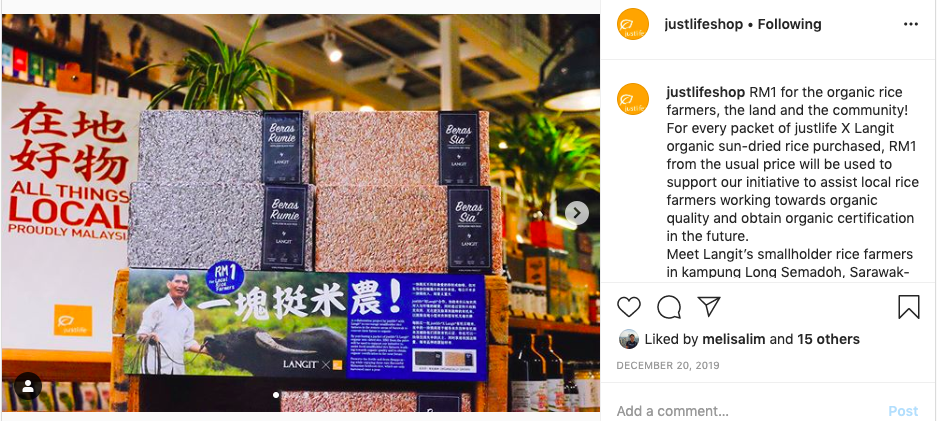 How it works
With the RM1 for organic campaign, Langit's rice products are priced RM1 more per unit and the amount accumulated would be used specifically to advance our community-based efforts to achieve chemical-free and regenerative farming practices. Some of the activities that come under this campaign are awareness efforts, field trials of chemical-free solutions, facilitation of organic certification process.
The below timeline illustrates some of the milestones Langit has achieved in recent years.
2017 : System of Rice Intensification (SRI) method workshop
2019 : Pesticides Awareness & Organic Market workshop with Justlife
2020 : MyOrganik certification awareness and facilitation of registration
With this new campaign, we will be doubling our efforts to prevent any further detrimental effects from agrochemical usage and to obtain organic certification for the community.
Why does it matter?
"Food is not just fuel. Food is about family, food is about community, food is about identity. And we nourish all those things when we eat well."- Michael Pollan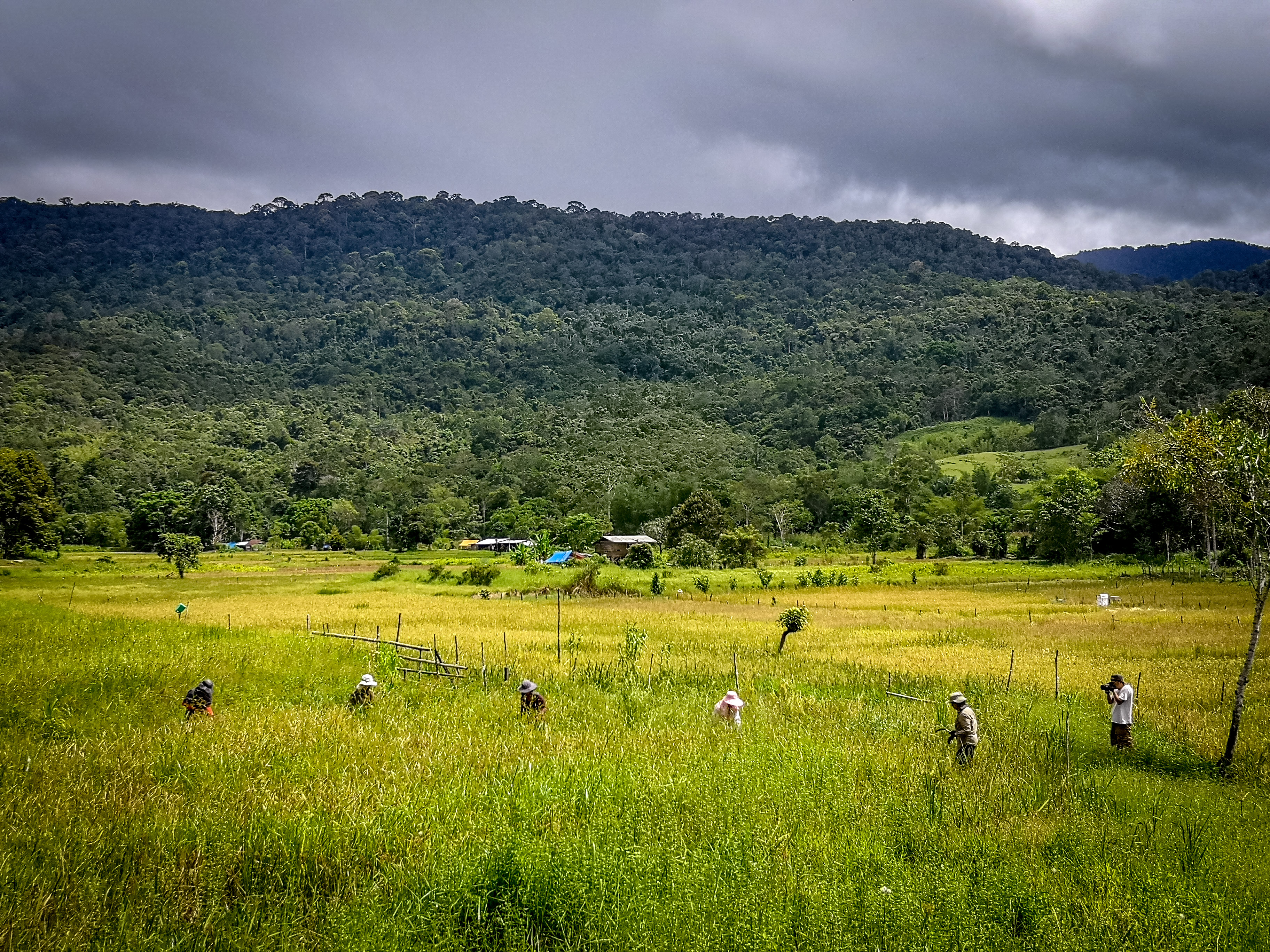 How do we produce enough food to feed the growing population of 9.5 Billion by 2050? Our answer is by creating sustainable and local solutions. Langit recognizes the need to produce sustainably grown food locally to achieve food sovereignty and we have started by working closely with indigenous community-based farmers who hold a wealth of traditional knowledge. Their traditional methods were very progressive in that they prioritize sustainability and natural soil regeneration. This got deserted when 'advance' scientific agriculture invaded their fields.
We believe that by creating awareness of the importance of heirloom seeds, continued empowerment and recognition of our indigenous farmers' knowledge, we will be able to produce nutritious, safe and climate-positive food for the masses.
Thank you for taking the time to learn about our campaign and we hope that you will support our efforts as well!
Get in touch with us via email at hello@langit.com.my
Learn more about Langit's collection of products here