Langit Collective. Impact Driven Enterprise.
Langit aspires to bridge urban and rural economies.

Langit promotes unique and heirloom agricultural produce by smallholder farmers from East Malaysia to larger markets. Our products are sourced directly from farmers and procured at a fair price - a minimum of 35% of the retail proceeds go directly to the farmers.

We further curate intentional experiential trips to these villages to bring consumers further upstream to understand and appreciate the artistry that goes into the planting and production of these quality products.The Langit experience truly extends beyond our products.
Our Mission
1. Improve livelihoods of smallholder farmers in rural communities through increased market and economic opportunities.

2. Achieve sustainable farming practices within our farming communities through adoption of chemical free farming methods, use of appropriate technology and betterment of the environment.
Our Impact
Our milestones from 2015 - 2020.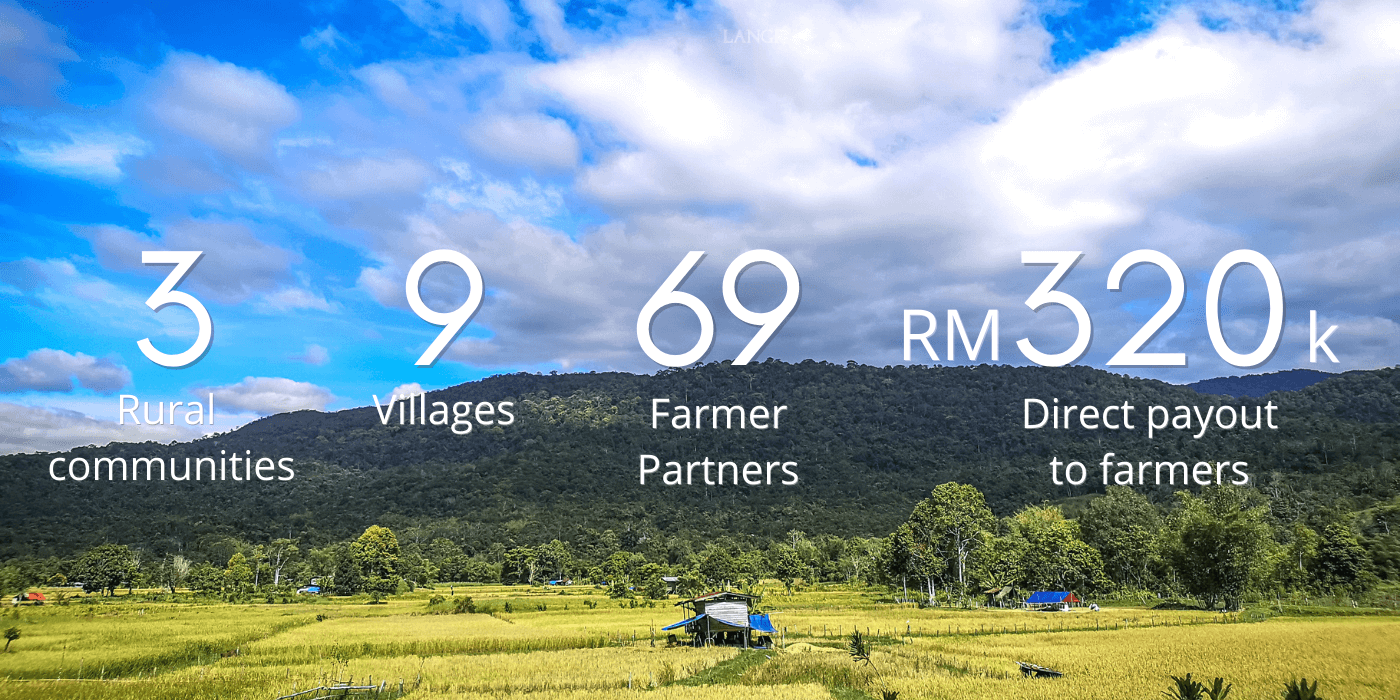 The Team
Langit's story started with the four founders who worked as rural community organisers. They travelled extensively in rural areas building gravity-fed-water systems for rural communities in Sabah and Sarawak. While they were executing a project in the Lawas Highlands of Sarawak, their stay with the local host family grew into a familial bond. They were each given a Lun Bawang name, Aco (Sun), Udan (Rain), Bulan (Moon) and Gituen (Star) as an initiation into the local community.

As they lived among the rural communities, they felt their plight. There is so much potential in the people and the place. Yet, so little has been tapped for the betterment of the community. Hence, Langit Collective was founded to create a sustainable economic ecosystem in the rural areas. Langit (The Sky) being the common element that gave rise to the founders' Lun Bawang names.