---
Our Products
We bring you the best heirloom rice varieties and aromatic Bornean spices from the farm gates of our subsistence farmers to your table.
Dear customers, shipping of products to Singapore will not be available starting 18 March 2020 until further notice.
Parcel delivery to areas under lock down will be available only after 15 April 2020. Please check if your postcode is affected here.
Alternatively, shop in store at our partners' retail outlets.
---
Our Farmers
Langit works across 3 different rural farming communities in Sabah and Sarawak. Each community produce unique crop that thrives on their land.
---
Langit Experience
Cultivate a deeper appreciation for the origin of food, the land and the people who produce it. Join our newsletter to receive the latest updates and promotions.
Find Out More
---
---
---
Langit aspires to bridge urban and rural economies.
Langit promotes unique and heirloom agricultural produce by smallholder farmers from East Malaysia to larger markets. Our products are sourced directly from farmers and procured at a fair price - a minimum of 35% of the retail proceeds go directly to the farmers.
Accredited Social Enterprise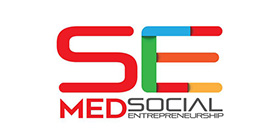 ---
---
Media Features
---
---
---
Clients and Partners
---
---
---
---
---
---
---
---
---