---
Our Products
We bring you the best heirloom rice varieties and aromatic Bornean spices from the farm gates of our subsistence farmers to your table.
*If you're purchasing from East Malaysia, do utlize our Shopee/Lazada store for better shipping deals.
Alternatively, get them from our retail partners.
---
Our Farmers
Langit works across 3 different rural farming communities in Sabah and Sarawak. Each community produce unique crop that thrives on their land.
---
Langit Experience
Cultivate a deeper appreciation for the origin of food, the land and the people who produce it.
Show Me More
---
---
---
About Us
Langit promotes unique and heirloom agricultural produce by smallholder farmers from East Malaysia to larger markets. Our products are sourced directly from farmers and procured at a fair price - a minimum of 35% of the retail proceeds go directly to the farmers.
Accredited Social Enterprise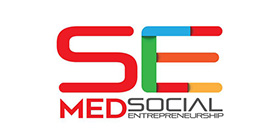 ---
---
Media Features
---
---
---
Clients and Partners
---
---
---
---
---
---
---
---
---