Naturally-farmed Ginger
by Dusun farmers
Location: Kg Bunga Raya, Keningau in Sabah.
Kg Bunga Raya is located approximately 30 minutes drive away from Keningau, the fifth largest town in Sabah. The village is located at a higher alleviation wrapped in luscious mountainous landscape, making it a prime location for growing ginger.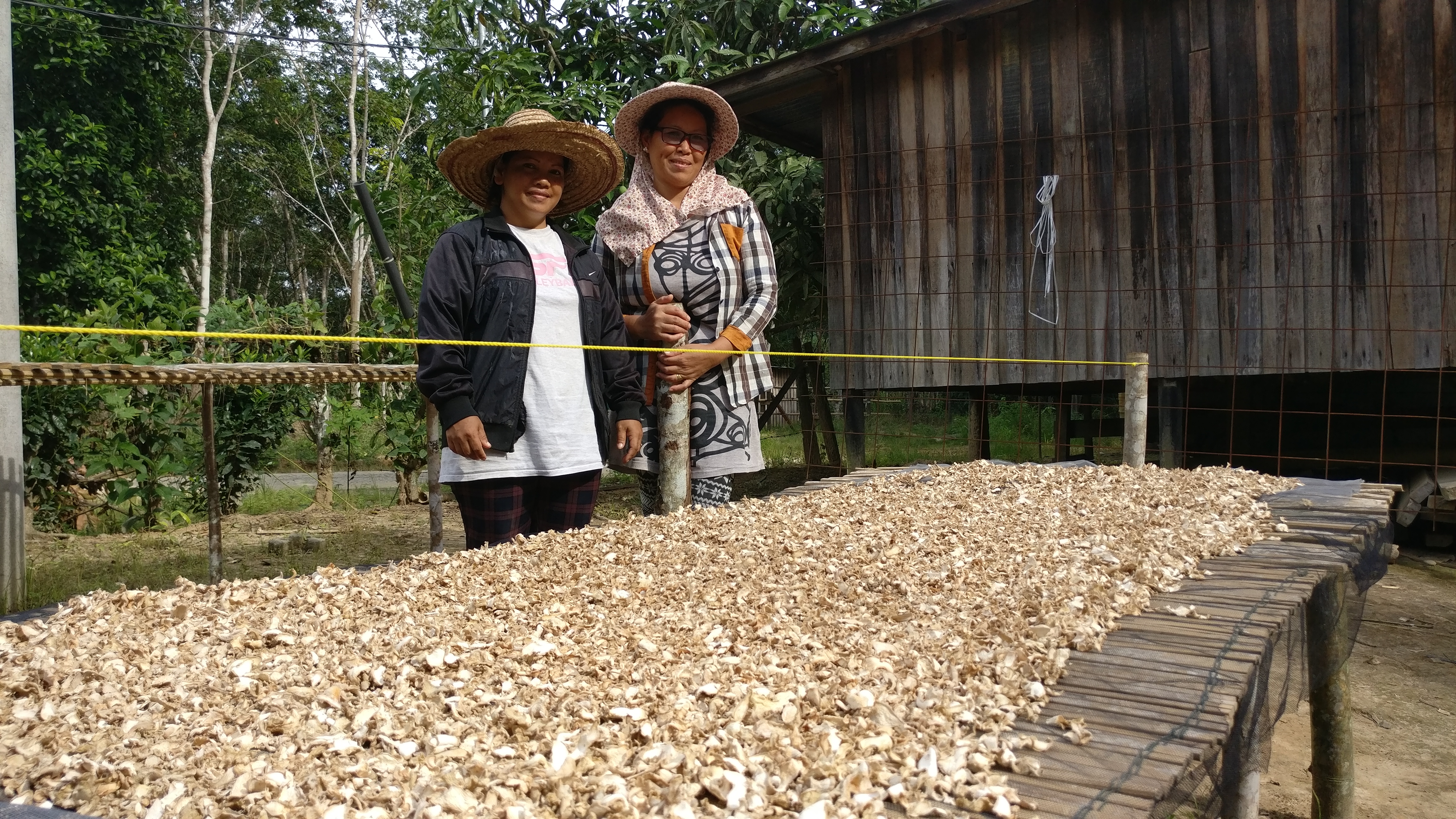 Yulian and Mariani are passionate ginger farmers from the Bunga Raya village with hopes to produce good quality ginger by using sustainable methods without fertilisers. Most family-run ginger farms in the village have succumbed to the use of chemical fertilisers to keep up with wholesalers demands for physically attractive ginger, despite the risk of compromising the quality of the produce.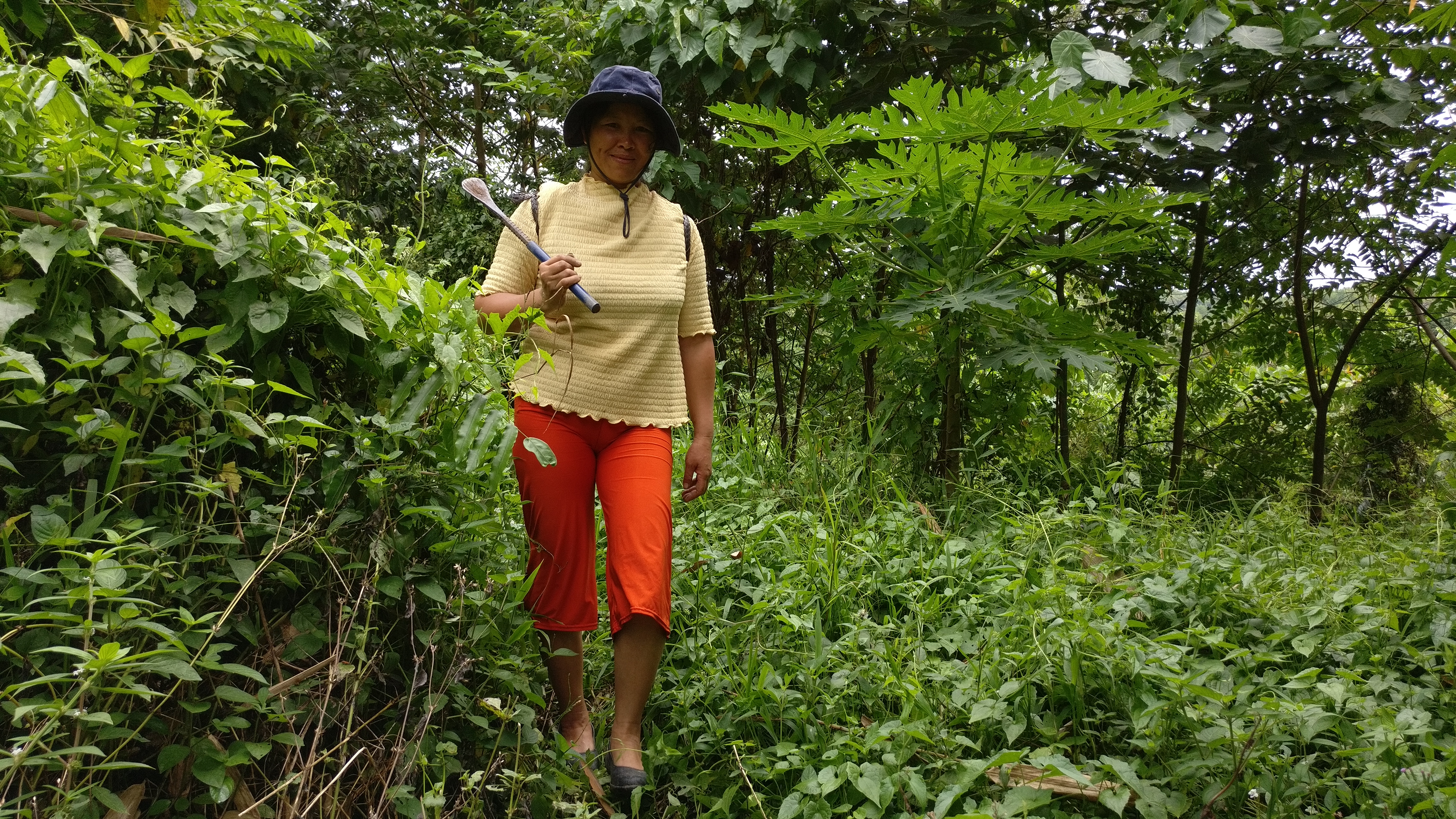 Every season, rhizomes with growth buds are selected and left underground in forested land for up to a year to mature before they can be harvested for consumption. Ginger thrives in sheltered spots with rich, moist soil; thus the natural farming practice by the farmers creates a ripe condition for it to grow. The harvest process is likened to finding jewels in the ground. When the plants are grown above ground, it takes a lot of guessing where the matured roots would be at. Once the roots are dug up, excess dirt is cleaned before selling it raw or prepared for further processing.
With a growing market of conscious consumers, Yulian and Mariani are excited about the possibilities of reaching out to new markets. By supporting responsibly farmed produce, smallholder farmers like Yulian and Mariani are given the opportunity to expand their farm and they are then able to provide more for their family.
Fun Fact: Layo is ginger in the Dusun language. Sun drying is supposedly the most natural method that retains the most β-carotene and vitamin C content of the ginger.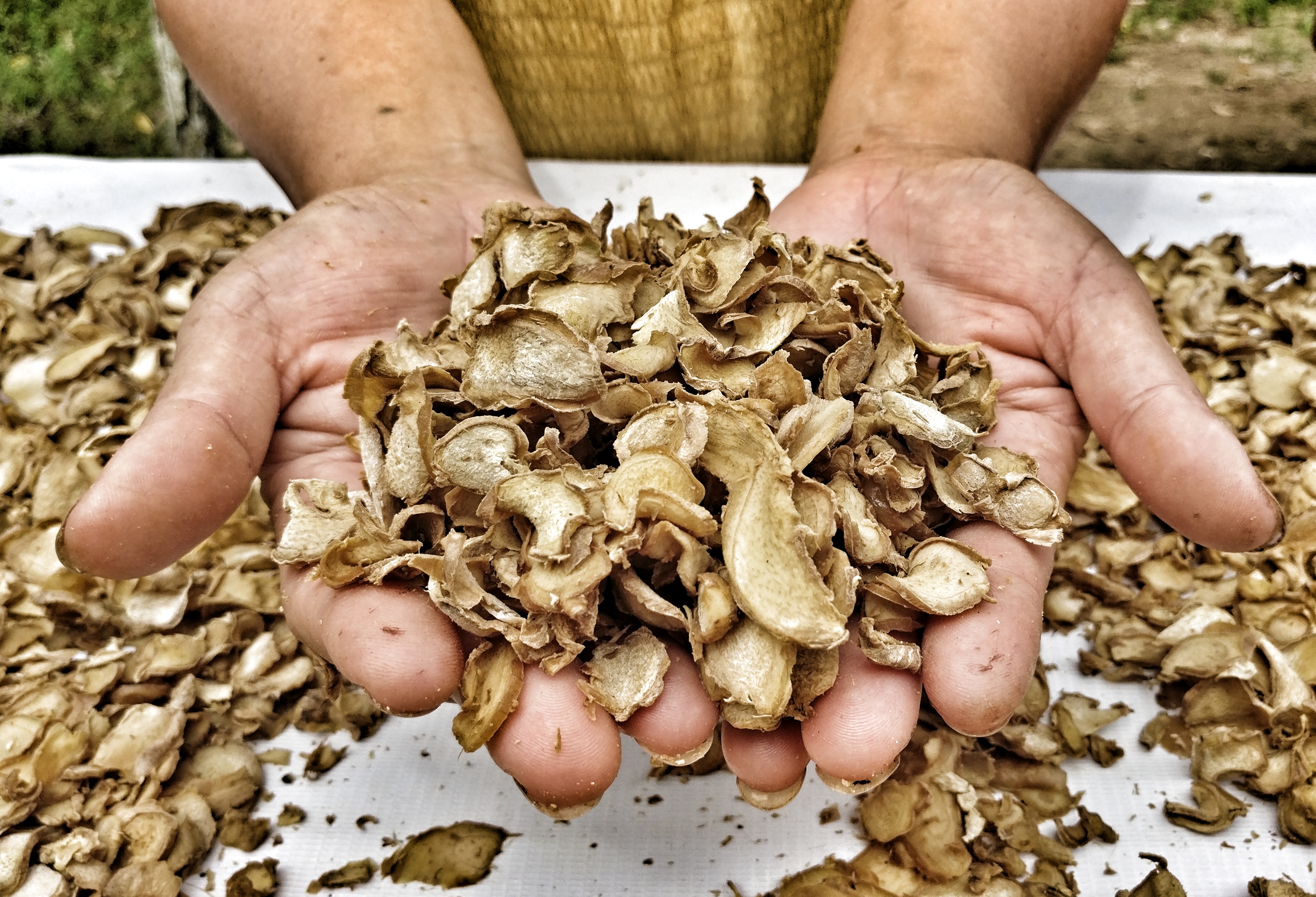 Langit Collective collaborates with the entrepreneurial ladies to add value to their existing raw ginger supply. Through the use of simple equipment, we create sun-dried ground ginger using their excess ginger supply. By optimizing and minimizing their crop waste, we are able to create a new channel of income for our farmers whilst practising the fair pricing model. The ginger farmers have opened up a new niche for themselves by supplying to Langit Collective.