Sarawak Single-Origin Pepper
by Bidayuh farmer
Location: Kg Bunan Tembawang, Serian in Sarawak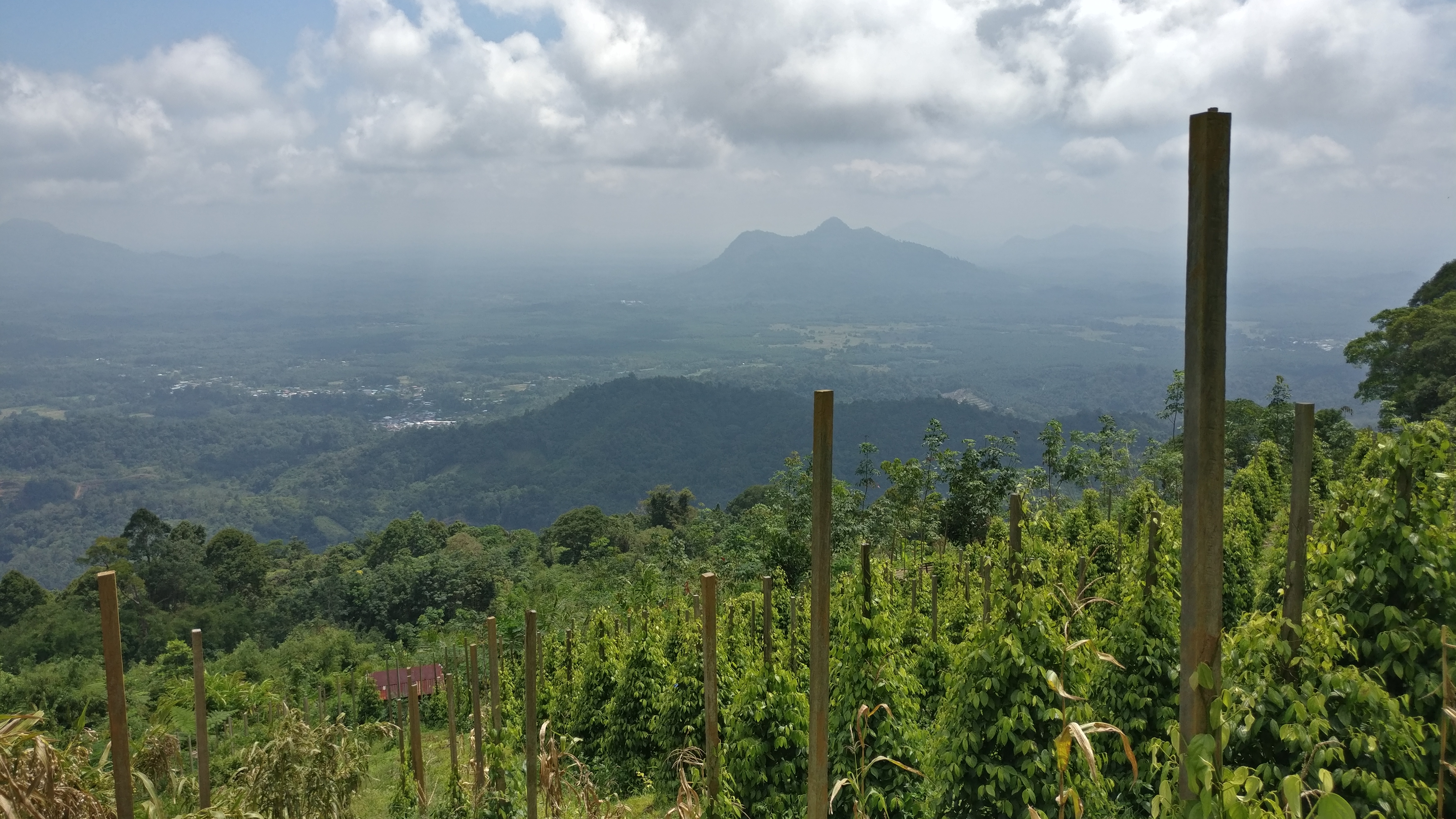 The Bunan Tembawang village is located at the foothills of a mountain in Serian, which is an hour's drive from the big city of Kuching. Here, Silan, a young industrious pepper farmer, has been tending his pepper farm since the young age of 19. He takes immense pride in his top-quality black pepper produce. His farm overlooks the Serian landscape and is only accessible by hiking, which easily takes 45 minutes by the locals with their quick and resilient feet.
At Silan's farm, pepper berries are harvested by hand at the correct stage of maturity, which is essential in producing high-quality peppercorns. The berries are then laid on the ground to be sun-dried naturally for four to five days and raked several times a day to give a cleaner and better-quality product. The traditional sun-drying method harnesses the natural energy of the sun without altering the properties of the spice.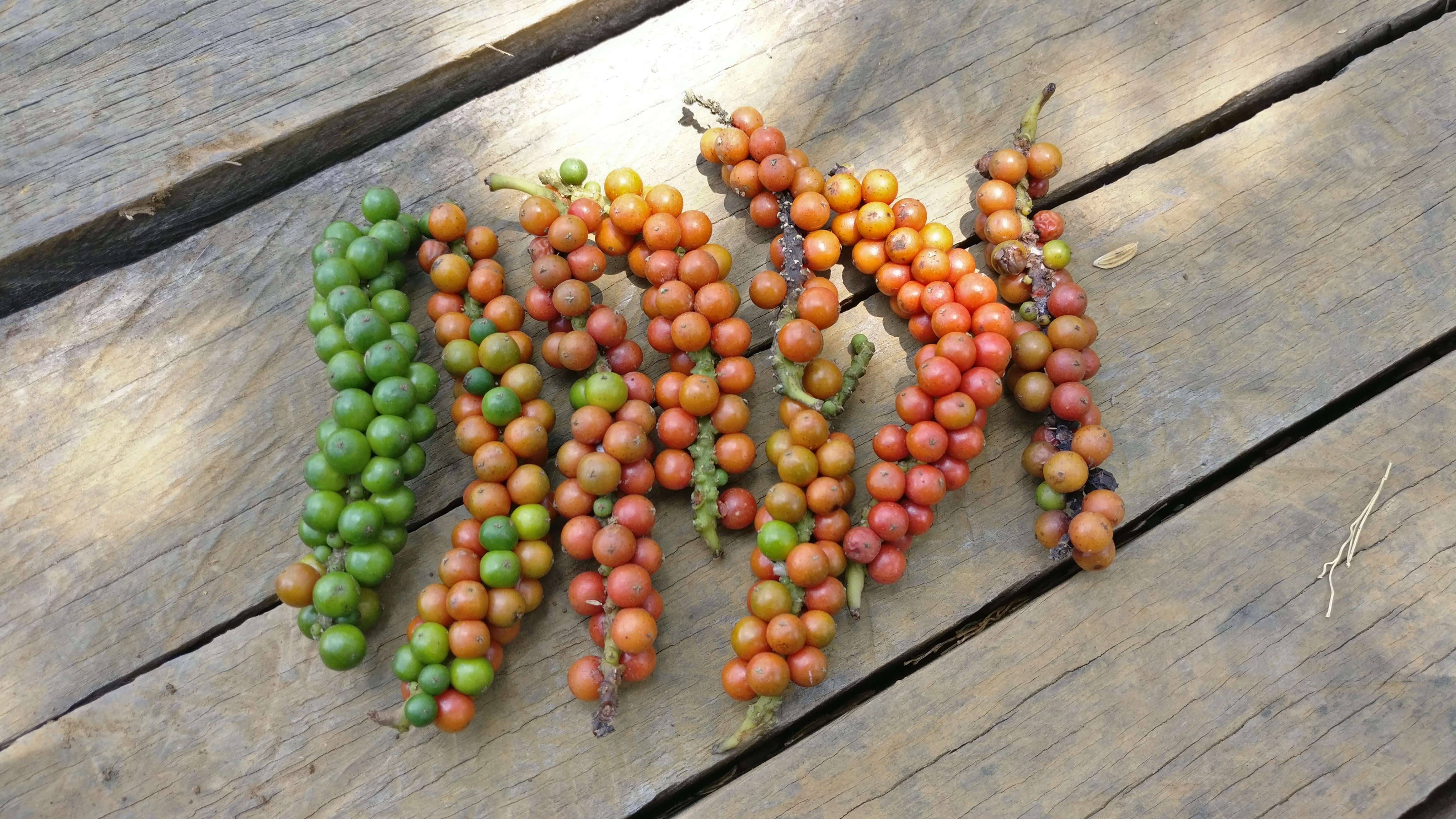 Lada Kuching, Semengok Aman and Semengok Emas are cultivars developed in Sarawak and primed for Sarawakian soil and environmental conditions. The fourth cultivar that's also popularly grown is the Lada India. Silan grows only the Lada Kuching variety, making it possible to curate a single-origin variety that boasts an aromatic spice with mild heat.
Fun Fact: Lada Bihis is black pepper in the Bidayuh ethnic language. There are 3 different Bidayuh languages that are commonly used in Sarawak: Singai-Jagoi, Biatah and Bukar Sadong.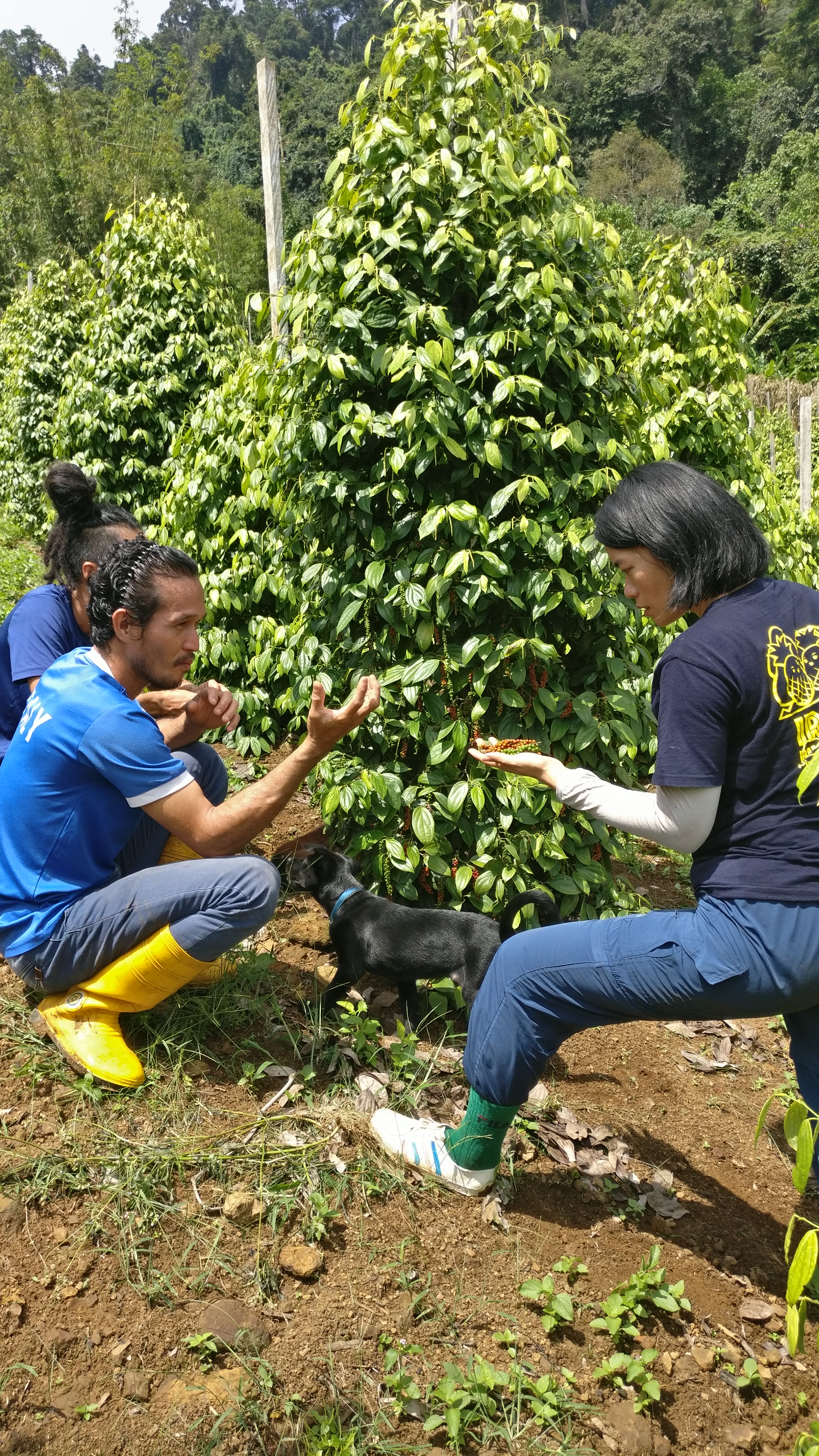 Langit Collective partners with Silan to explore chemical-free ways of growing single-origin peppers at his farm. We have since harvested our first batch of chemical-free pepper in early 2019. Langit procures these high-quality peppers at a fair price and connects new markets for our farmers.