Layo - Ground Ginger/ 姜粉 50g
Product Description
Layo, ginger in the Dusun ethnic language. The gingers are grown by smallholder farmers to a maturity age of 1 year before being harvest.
Every 50g bottle is pure ginger essence made by slicing, sun-drying and grinding 1/2kg worth of chemical free highland ginger.
Heat : Medium
Aroma: Citrusy with a hint of earthy notes
(50g)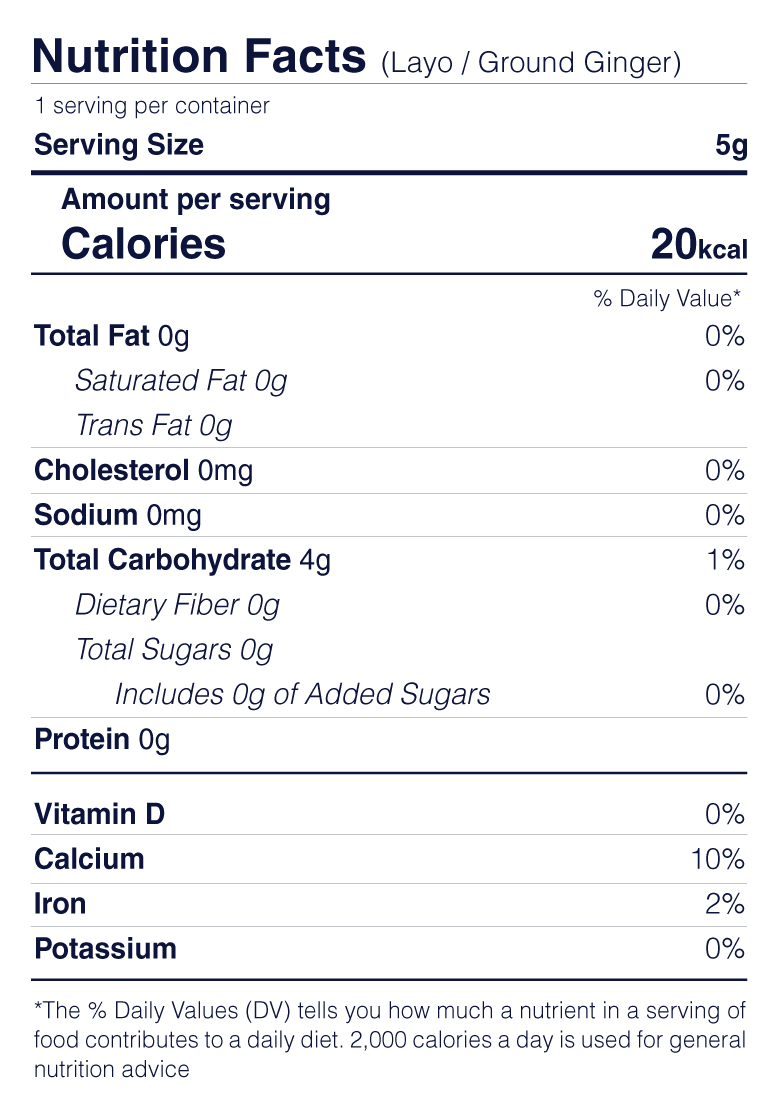 产品描述
姜的杜顺语(Dusun)也被称为Layo。从播种到收获前,生姜需要1年才能成熟。
0.5公斤高山姜无化学成分,趁鲜切片,晒干和研磨。每瓶姜粉约50克,纯净无杂质。
热量:中等
姜香:柑橘味和淡淡的泥土味
重 : 50克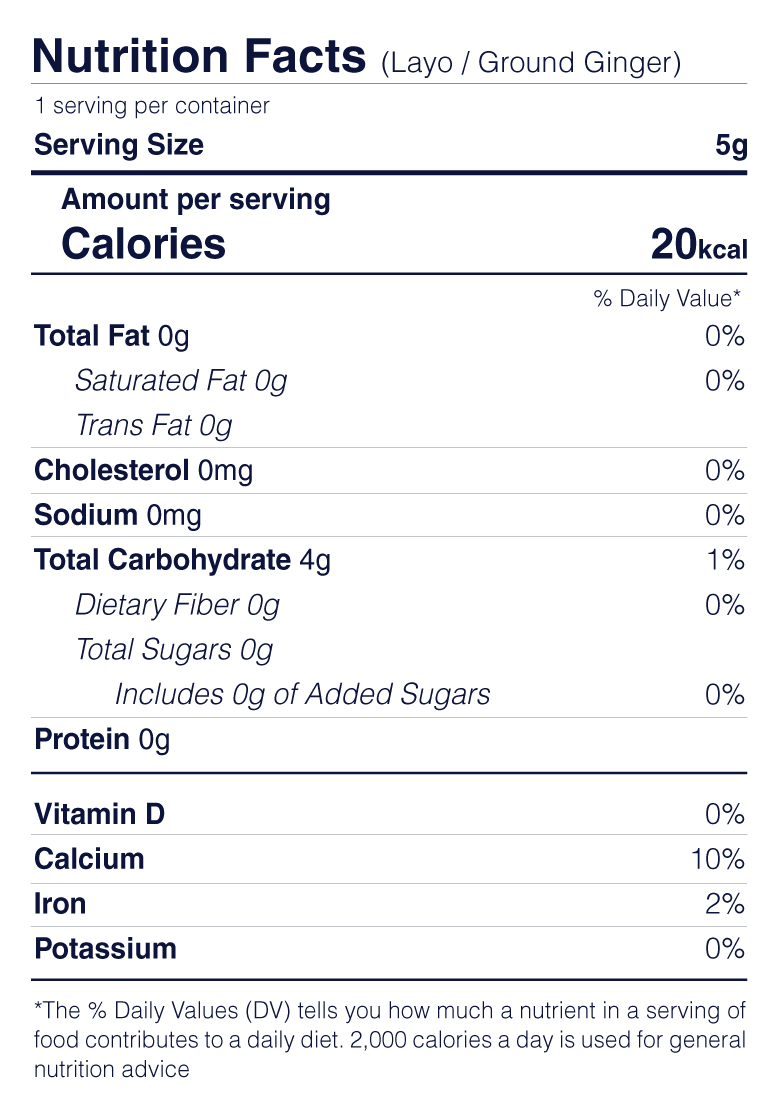 Delivery
1. Where do you ship?
Shipping is currently available nationwide (Malaysia) and Singapore.


2. What are your shipping rates?
West Malaysia (Major Towns & Cities)
1- 5 kg : RM6.00; Subsequent kg : + RM1.80 per kg
East Malaysia (Major Towns & Cities)
1 kg : RM 15.00 ; Subsequent kg : + RM14.50 per kg
Singapore
1kg: RM25.00 ; Subsequent kg : + RM5.00 per kg
3. How long does it take to receive my parcel?
Orders are processed daily during our working hours and delivery period will take place 5- 7 days upon the day of order.
Working hours: Monday - Friday from 9am to 6pm (Excluding Public Holidays).
The tracking number of the order will be emailed to you upon fulfilment of the order.

4. What happens if my parcel does not arrive?
Should the event of missing parcel arise (if the parcel does not reach you within 10 days), we will re-send you your order without additional charges.