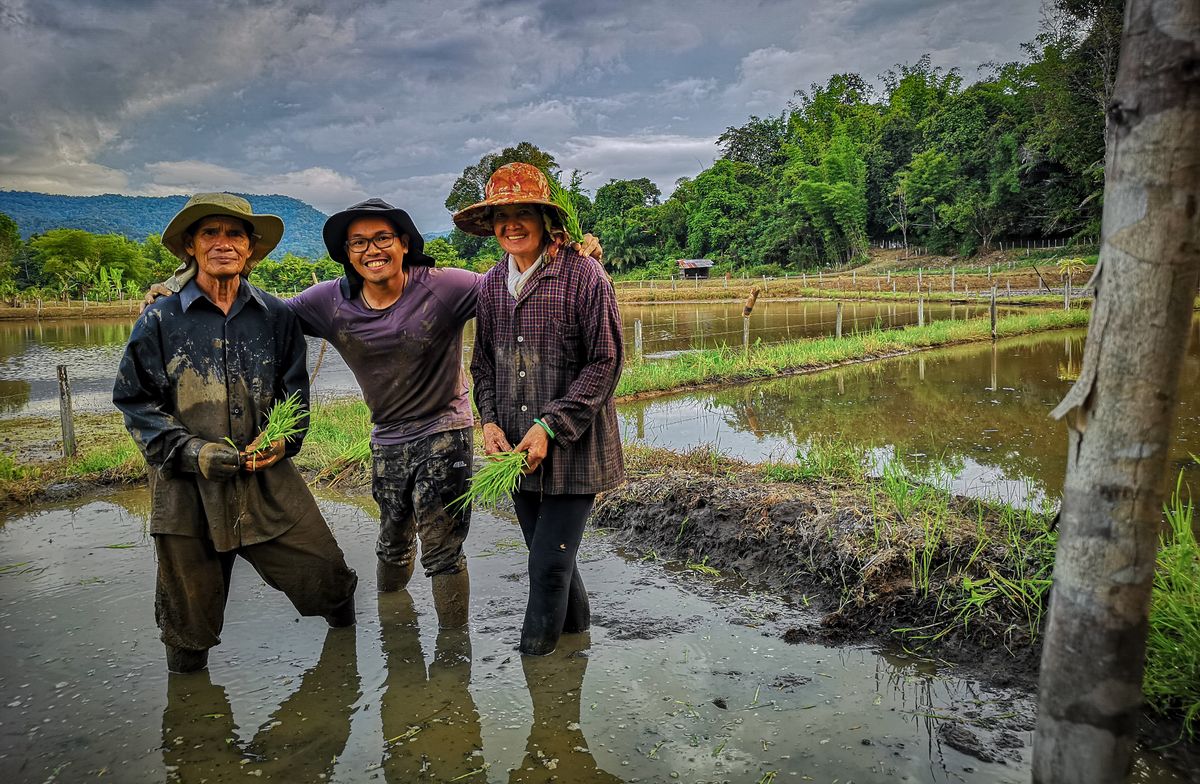 The farm to table movement has become a much-embraced concept in the culinary world. These days, sourcing fresh and high quality ingredients that are grown sustainably from a local farm and turned into beautiful dishes through a chef's talents are receiving raving praises from the media and general public.
Chef Darren Teoh of Dewakan (the first Malaysian restaurant to have won a coveted spot on Asia's 50 Best Restaurants) once stated, how else would it be if it's not from farm to table?
Beyond the commercial value of this concept, how often do farmers producing these celebrated crops get a chance to see this table of delectable creations and how they are presented finally on the dining table? Not very often. After 3 years of working on the ground to bridge market gaps between rural farmers and urban markets, we are finally able to showcase Langit's results to our farmers - Liun Basar and Ribed Balang. The husband and wife duo happened to be visiting Kuala Lumpur last March.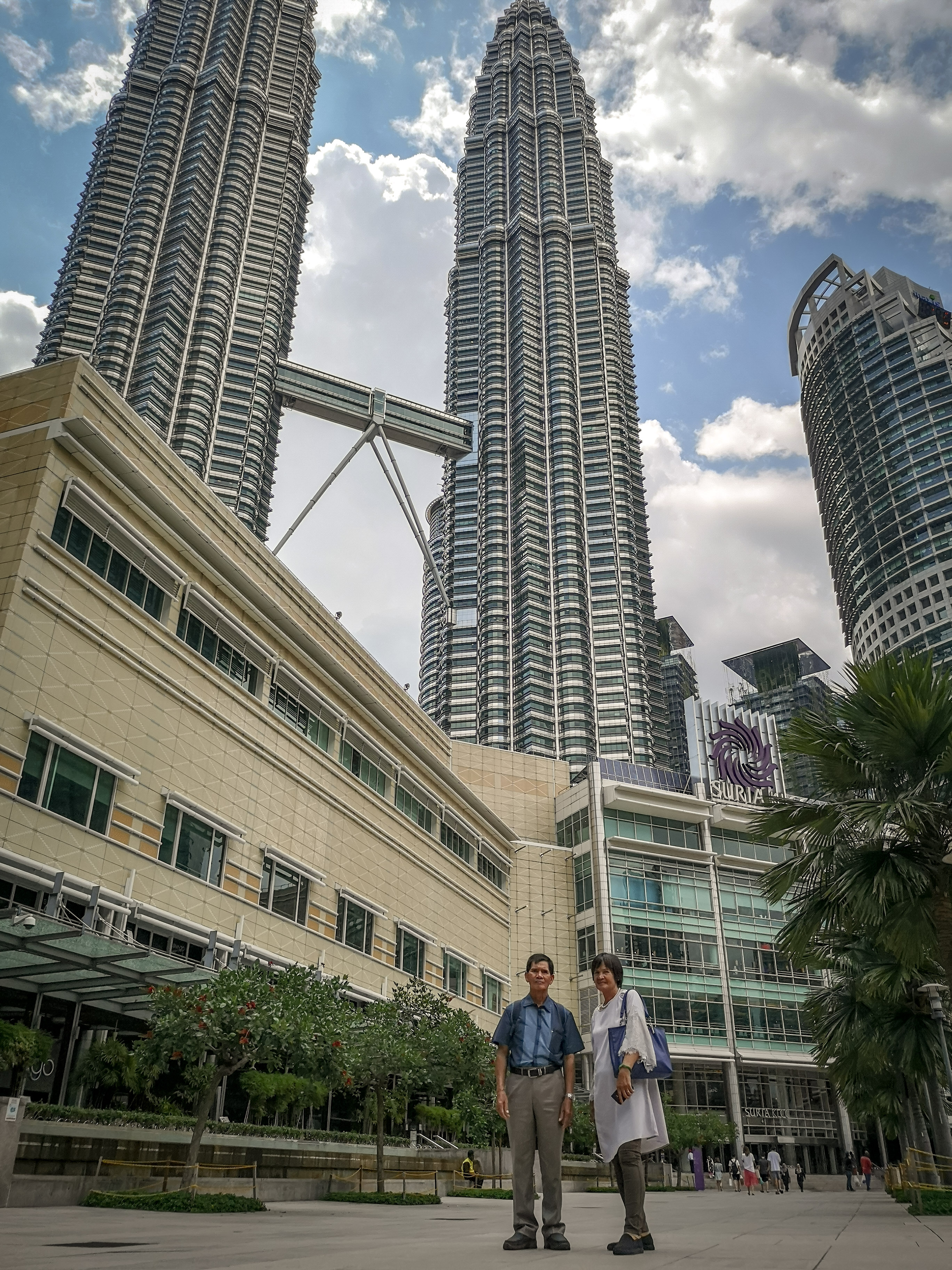 We were lucky enough to carve out time and bring them to see how their heirloom rice varieties have made it to the capital city's unique retail spaces such as Atlas Gourmet Market at Four Seasons Place and Snackfood in Bangsar. We also visited Lucky Bo and shared about the Nasi Lemak meal that's currently being served in Bobo KL. Never in their wildest dreams could they have imagined their humble produce from their beloved Kampung (an exceedingly beautiful one at it) reaching such heights.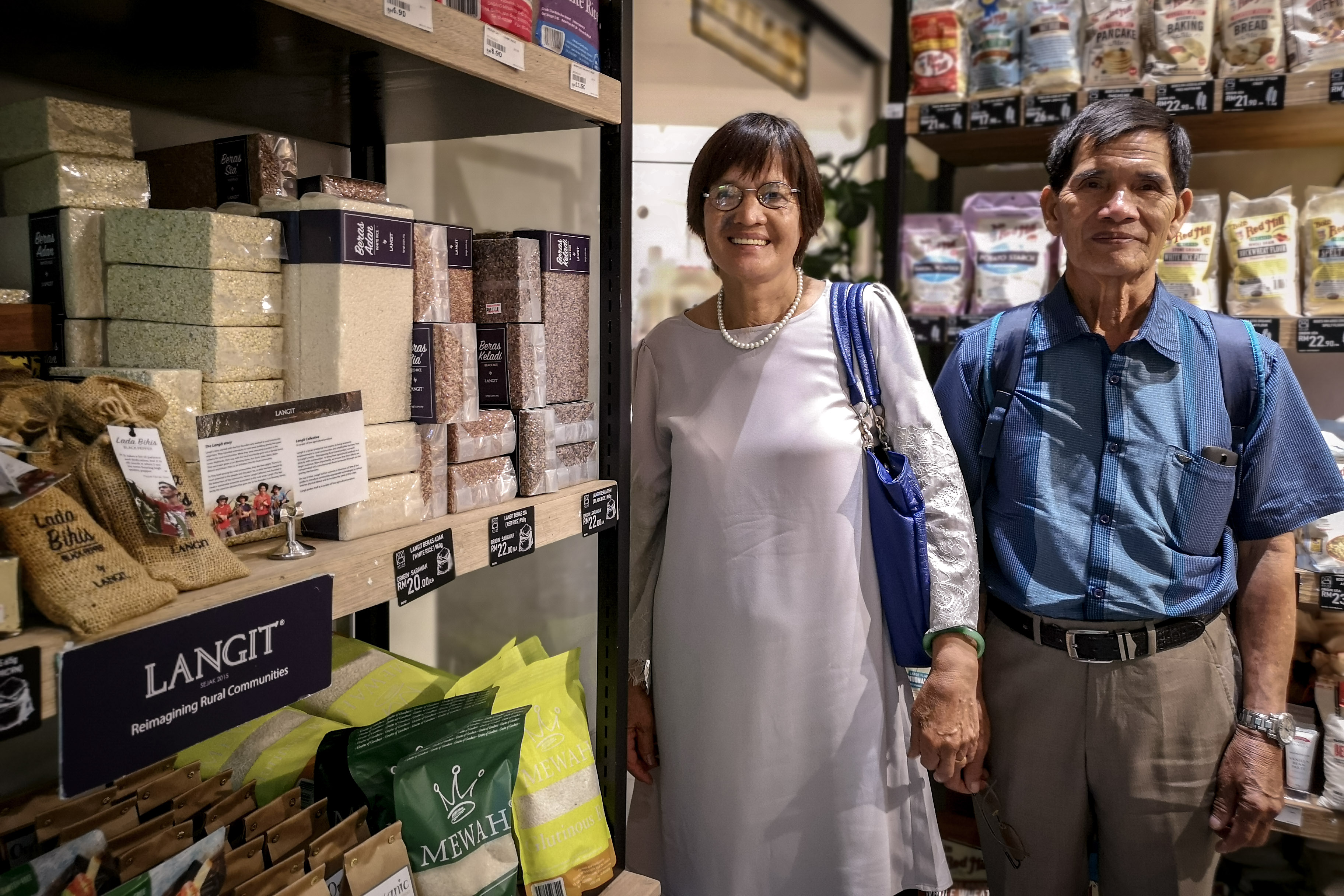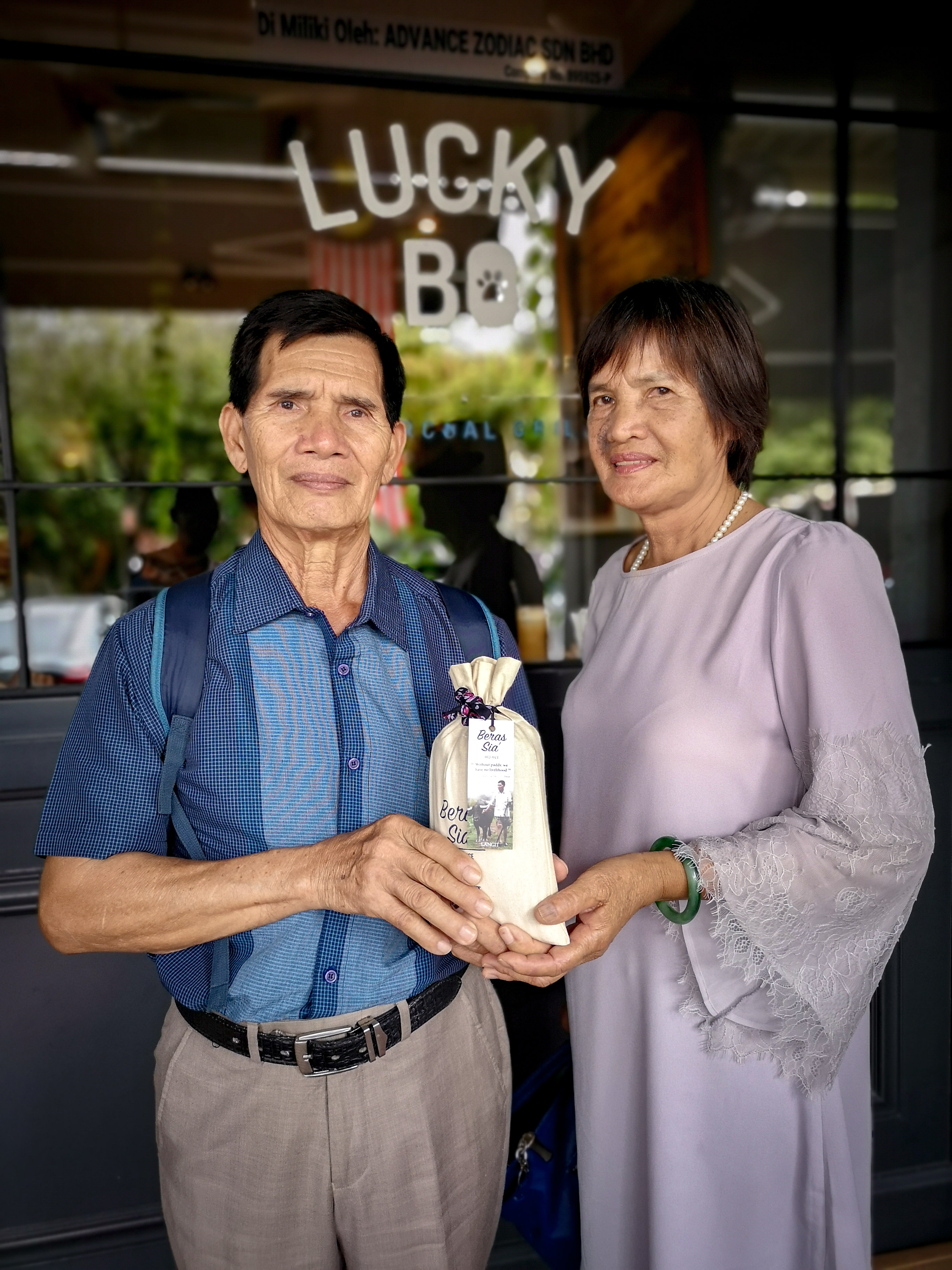 At Lucky Bo KL.
Visit to Snackfood.
We were also fortunate to have our restaurant partners who opened their doors to our farmers welcoming them for a visit and to see for themselves the extent of their rice's reach. Executive Chef Rolf Knecht, hosted our little entourage to tour the dining spaces - Thirty8 and JP Teres at Grand Hyatt KL. It is very heartening to know that premium hospitality establishments like Grand Hyatt are actively looking out for and procuring sustainably produced ingredients. Their values are integral to enable homegrown enterprises like ours to grow.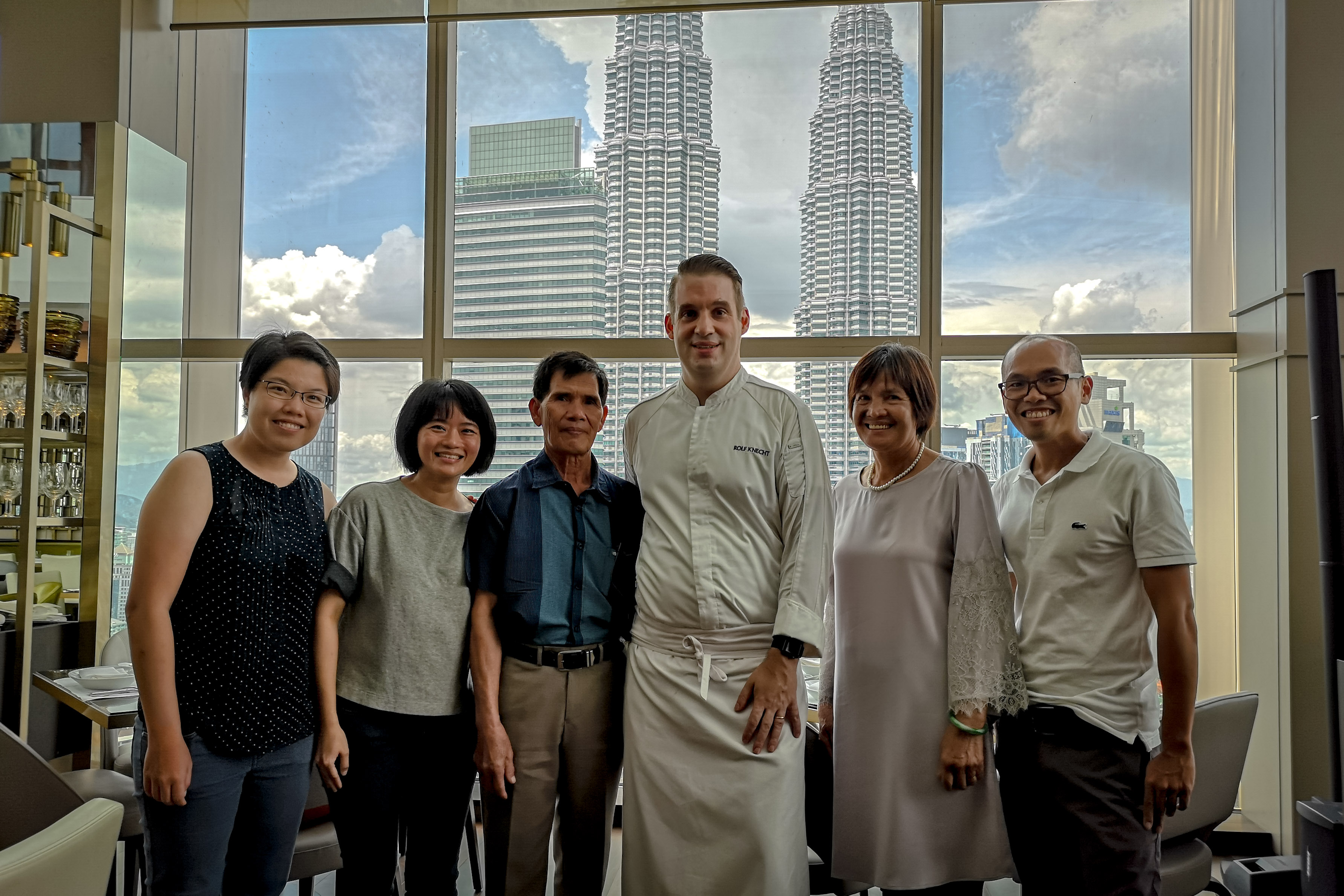 Farmers with Chef Rolf.
The mini-tour ended with a beautiful dinner hosted by Dewakan, courtesy of Chef Darren Teoh. To us, this was our "Farm to Table" moment. The tasting menu is a first for our farmers, giving them a whole new perspective on dining experiences in urban settings. They couldn't help but be in awe when the dish using their Beras Keladi was served before them - the Blackened Banana Porridge. It was a moment of pride, to see how our farmers' humble village produce have gone the distance and being celebrated by the masters of the culinary world.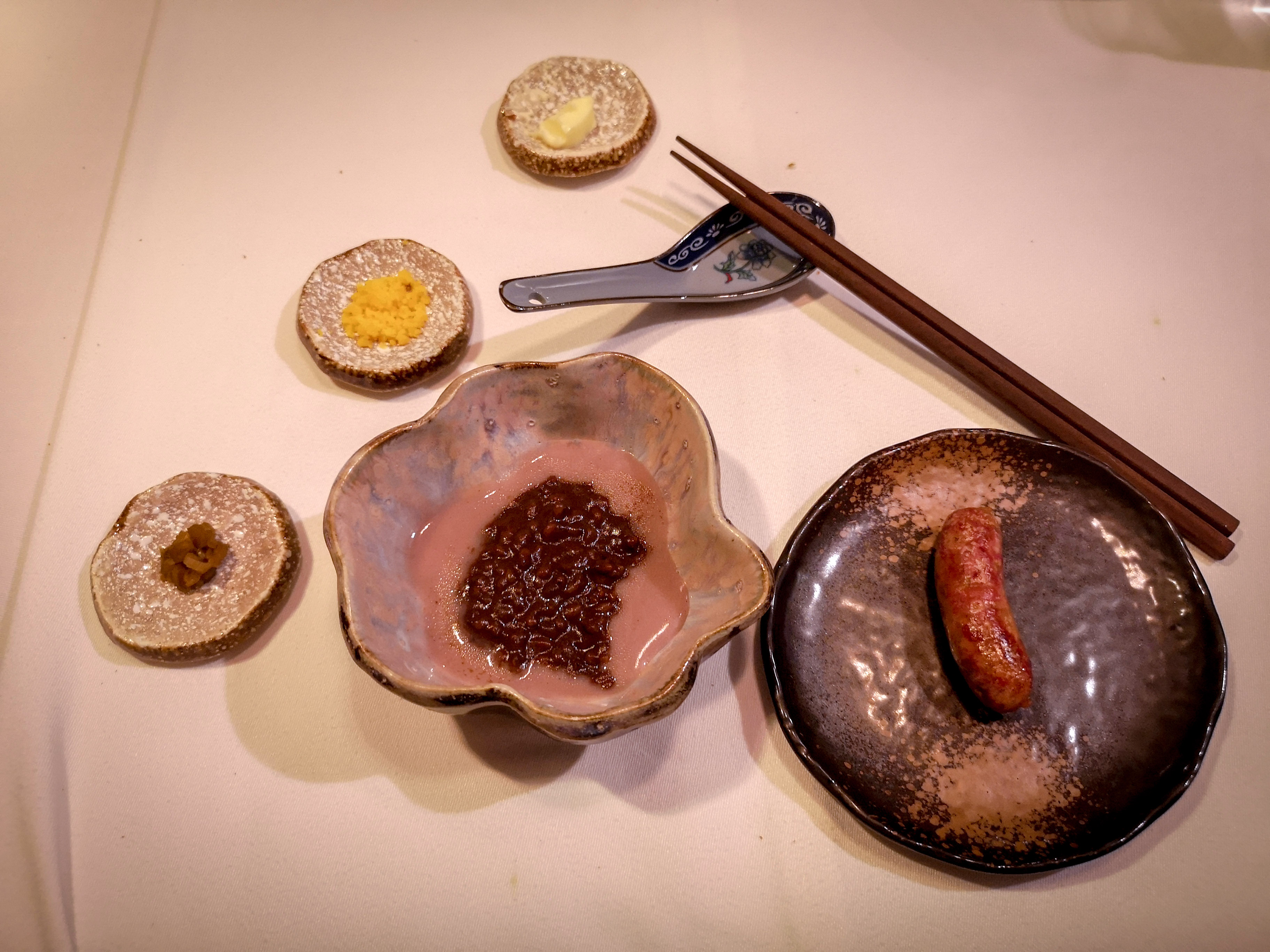 Blackened Banana Porridge.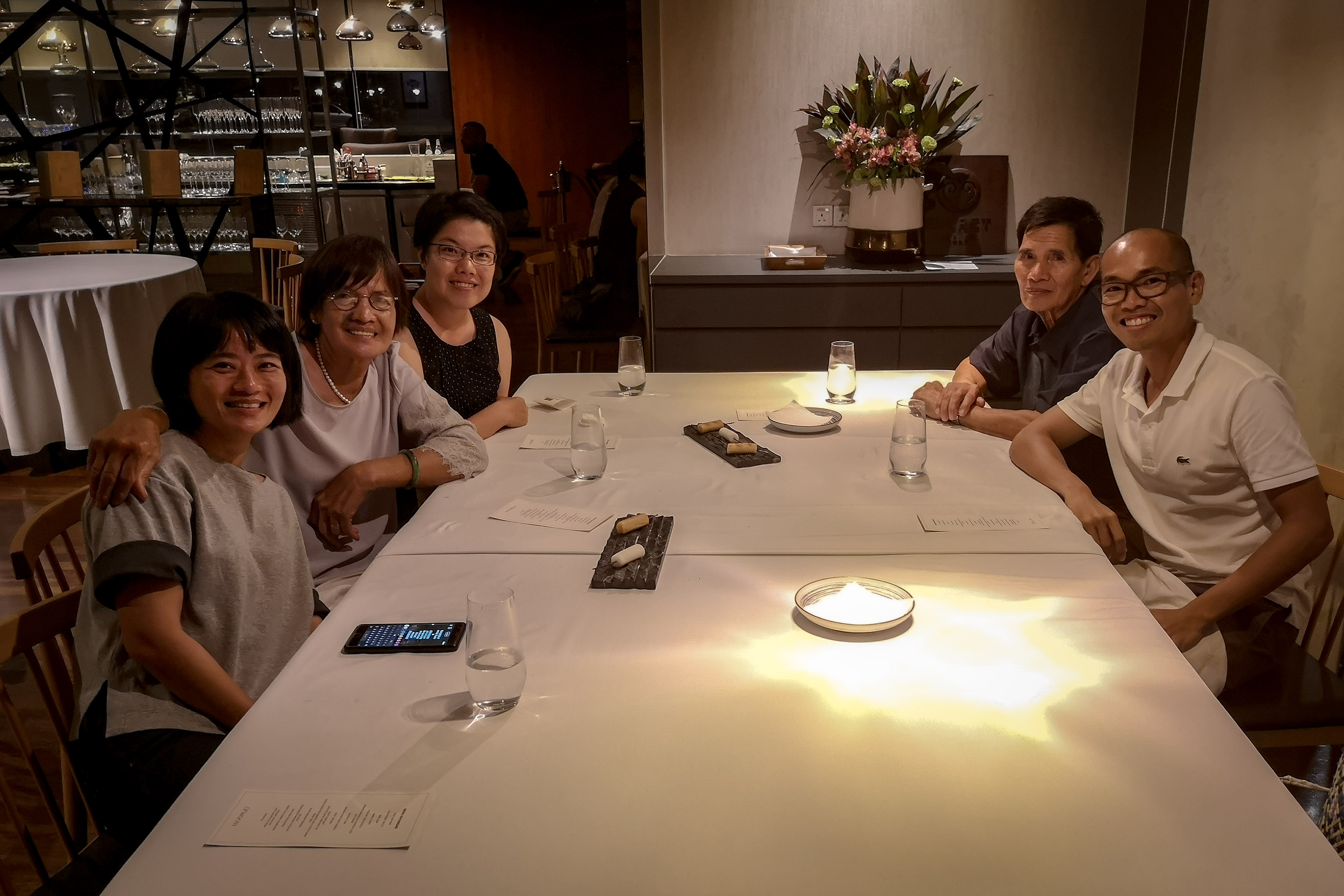 Our day was filled with a sense of achievement, pride and affirmation that Malaysia's local agricultural produce like heirloom rice have a definite spot on the wider stage of culinary experiences. We are really grateful to all our retail and restaurant partners who chose to walk with us from the beginning of Langit's journey and still do despite the challenges, and most importantly give our farmers their deserving voice.
Find out where our partners are : here