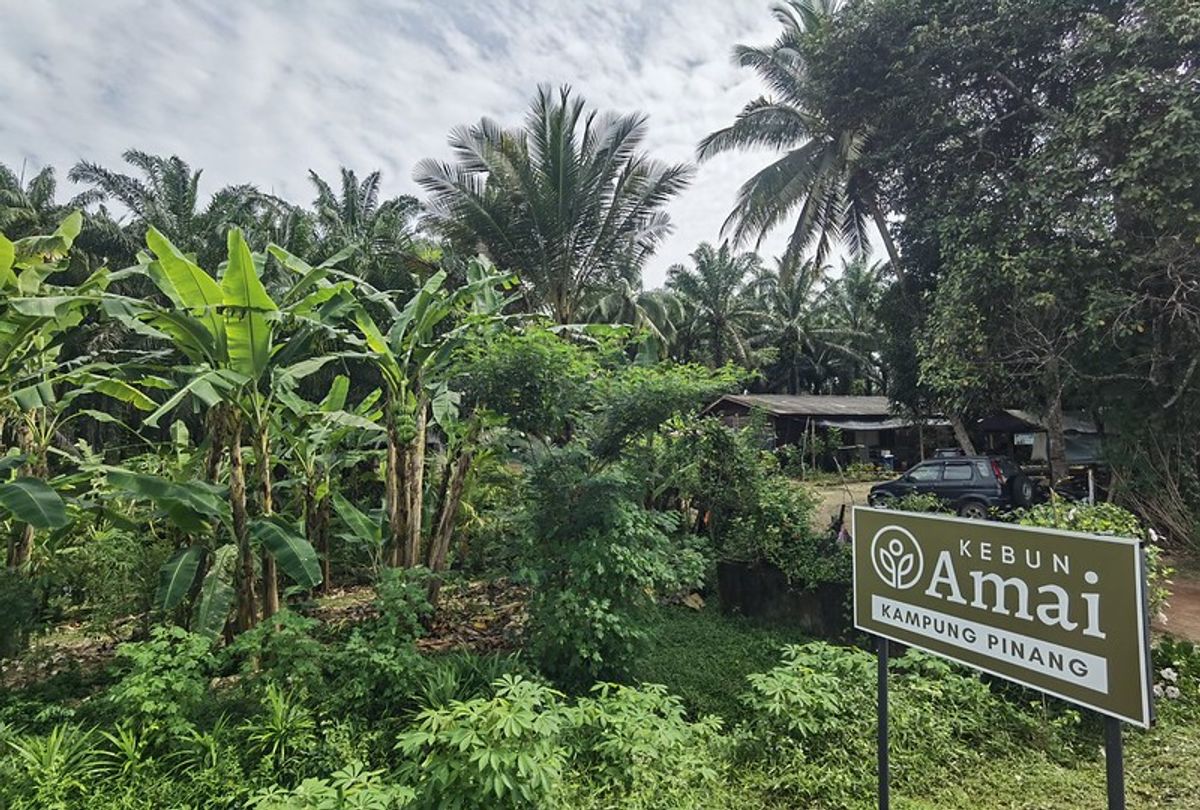 Three years ago, Langit Collective connected with Global Peace Foundation to explore a collaborative project. Fast forward to today, we are thrilled to have witnessed their efforts towards providing food security to their communities, which eventually evolved into a thriving regenerative agriculture movement. The Foundation works with a network of indigenous farmers in Pahang who practice Synthrophic Agroforestry, allowing them to produce surplus crops that generate income.
Recently, we conducted a community-based workshop where we shared our knowledge on marketing sustainable crops and products with these farmers. The workshop was designed to provide foundational knowledge and demystify existing biases toward selling and marketing. We covered various topics such as financial literacy, the selling process, product costings, and basic marketing. The participants, who came from different literacy levels, were enthusiastic and eager to learn.
During the session, we discovered some recurring issues such as price suppression, discrimination, and lack of market exposure. Through our discussions, we helped them understand the cost of sales, build confidence in their products, and envision new market opportunities.
At the end of the workshop, we equipped the participants with simple yet actionable tools to plan their finances, calculate product costs, and create a timeline for their crops. We believe that these tools will enable them to sell their products more effectively and sustainably.
We are grateful to the Global Peace Foundation for allowing us to be part of their farmers' journey toward regenerative agriculture. As more communities, both rural and urban, adopt sustainable farming practices, we encourage everyone to support their efforts. By consuming locally grown, sustainable food, we can contribute to rebalancing our food ecosystem.
If you'd like to collaborate with Langit to design community-based workshops, drop us an email at hello@langit.com.my
*All images are courtesy of Global Peace Foundation Malaysia