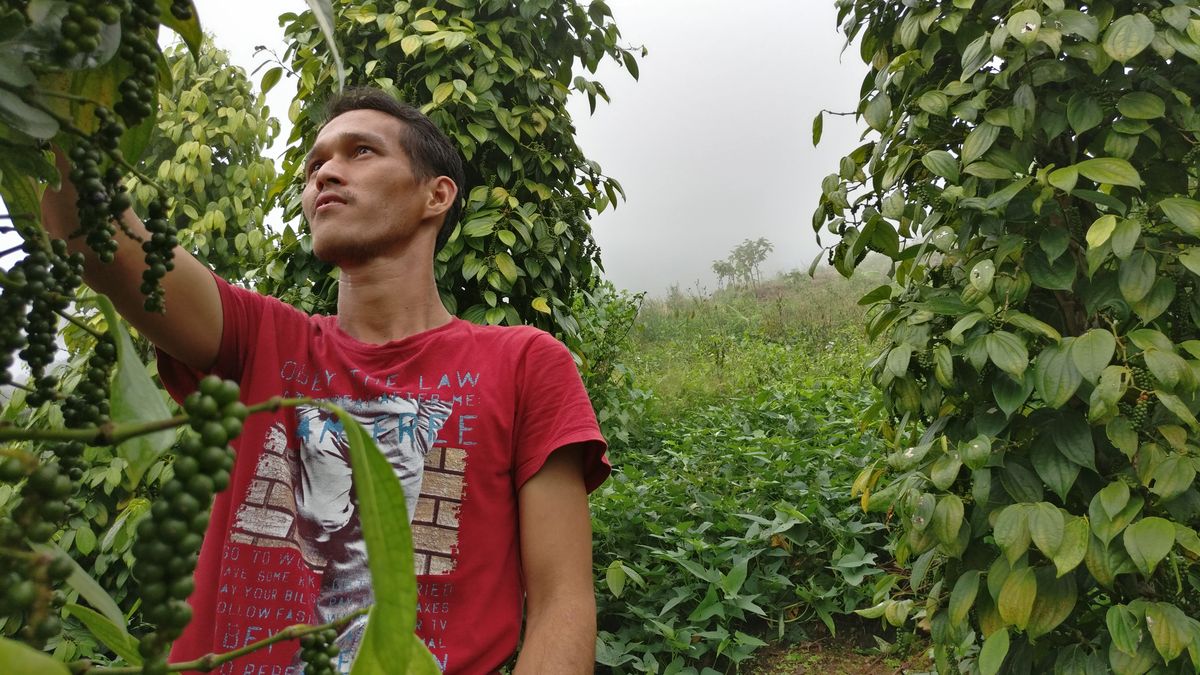 Silan's Pepper Farm on a Hill
Pepper is a widely grown cash crop, especially in the southern and central divisions of Sarawak. Meet Silan, a young and industrious Bidayuh man who started growing pepper at a young age of 19, following in the footsteps of his father. The twist to his story? His farm is located at the peak of a mountain and it's a 45 minutes continuous uphill climb to reach there. Silan has to take this route daily to care for his pepper plants (and from years of this daily 'exercise', he only takes 20 mins to reach his farm if he's not carrying any weight).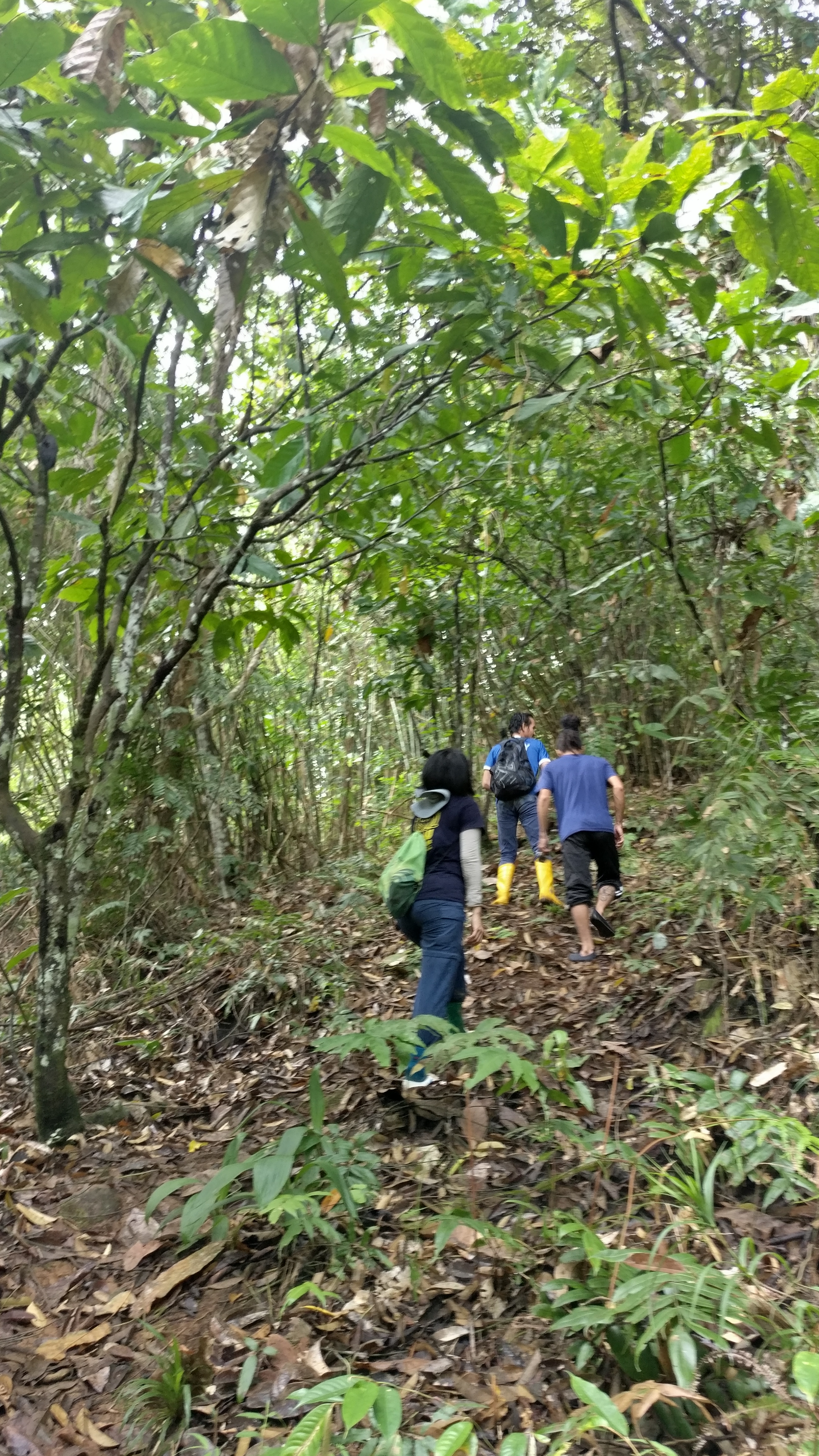 Sarawak peppers are commonly farmed using conventional methods that has been taught prescribed by the local agriculture department, and farmers would sell their harvest in bulk to the local pepper board. However, for native farmers like Silan, his inherited land can be far from his village (like up on a mountain), which makes the subscription to conventional farming methods challenging - imagine bringing up your fertilizers, pesticides, etc up this track!
Growing Chemical-free Pepper
Two years ago, Gituen sparked an idea with Silan - what if we tried growing the pepper plants without any chemical inputs? It was a wild card question that she posed to him. But he seemed willing to try. The original request was to just carve out 10 trees at the topmost of the slope to try a no input planting method.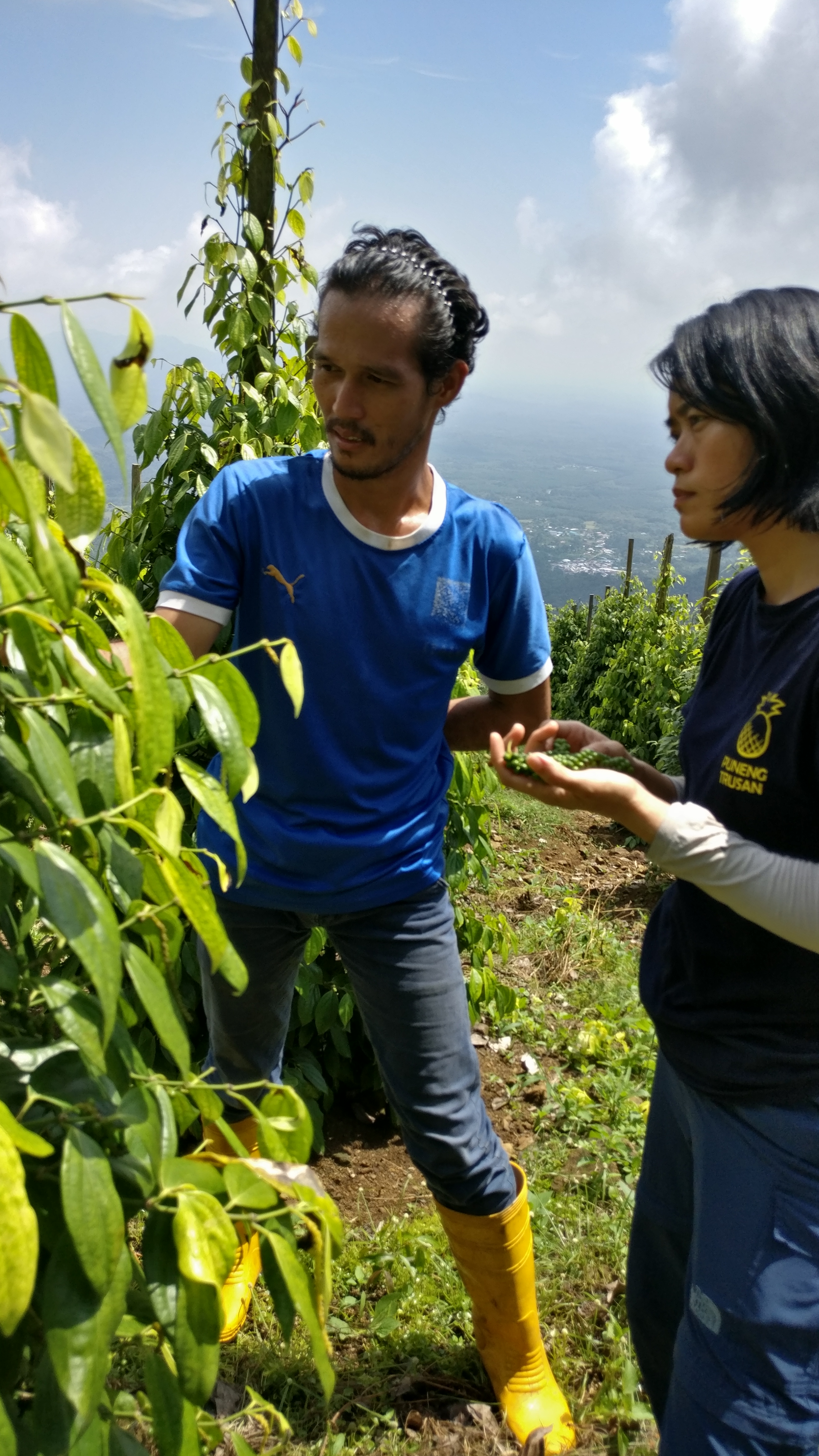 In our recent visit to Silan's pepper farm, we were ecstatic as he had dedicated not just 10 trees, but all 400 newly planted trees! This was way beyond our expectations, so we asked him why did he take such a big leap of faith? It could turn out badly, but in his own words, "Kalau nak cuba, jangan alang-alang" which loosely translates into, "if you really want to try, never do things in a desultory fashion". His plan was to just grow the plants using the most natural ways and leave nature to do the rest.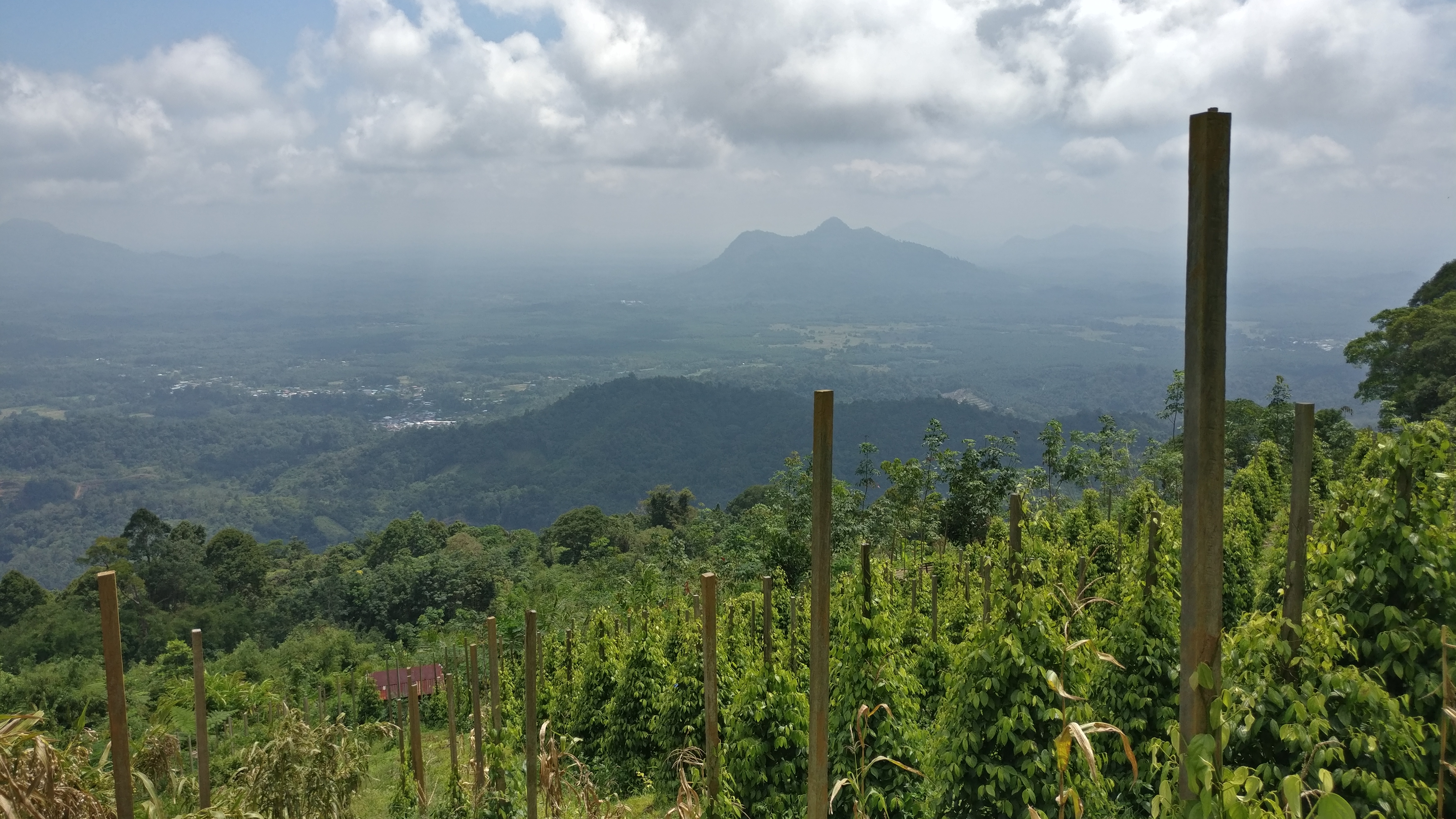 The Result
Because of one simple question and a very motivated farmer, we now have organically-grown, single-origin and single-variety Sarawak peppercorn varieties. Find out more about these spices here: