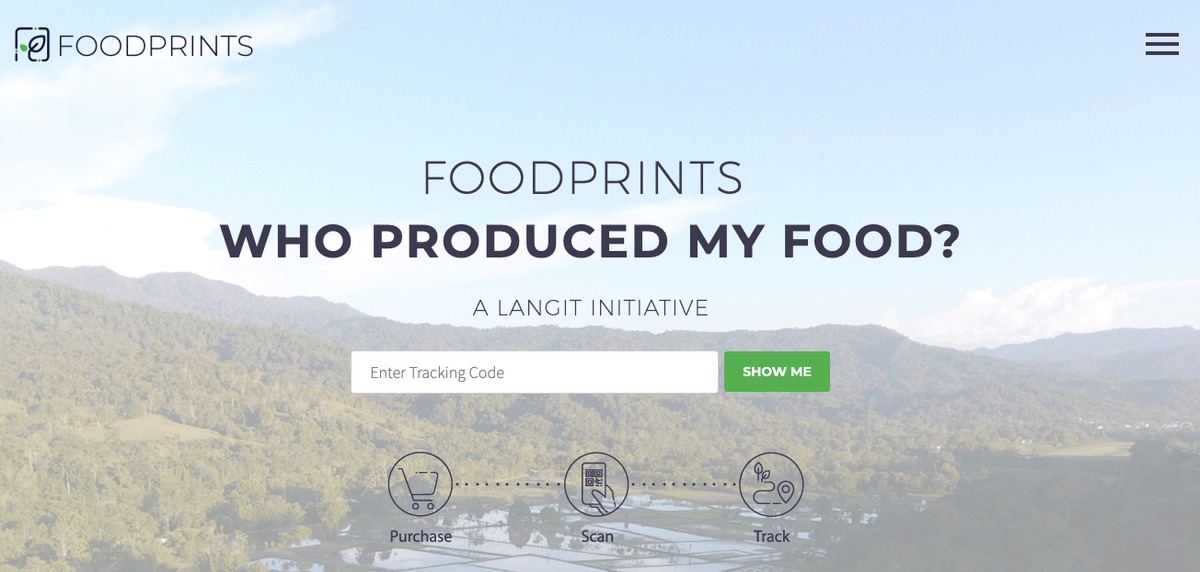 Our range of heirloom rice is different from the commercial rice varieties one would find in the market. Because of that, we tend to get asked some what you may think to be rather 'basic' questions: what rice are these, where are they from and even, how do i know you're not cheating the farmers? (especially when the topic surrounding impact arise)
Foodprints: Malaysia's first traceable heirloom rice
We invested 3 years into learning, data collection and mapping. Now, with the help of technology, we are proud to launch our pilot food traceability system: FOODPRINTS. Here's our very own Yong Ling (Udan), CTO of LANGIT to introduce this 'secret project'.
To counter global food safety issues, food traceability is becoming increasingly crucial. Malaysia, however, is still at its infancy. To spearhead this, we are putting money where our mouth is.
With Foodprints, LANGIT will be the first fully traceable Malaysian heirloom rice in the market! The consumers' experience is now extended beyond the product, and they can easily get information like:
Knowing who's the farmer who planted their rice,

The exact plot the rice was farmed

PLUS the direct impact that they've made with their purchase.
We will be improving and building on the system to include more specific information about our products and we welcome feedback and potential collaborators to make it more meaningful and informative.
Towards a sustainable food ecosystem
Ultimately, we live by the 3 T's, to ensure consumers' SAFETY by eating chemical-free nutritious food and firmly believe that nourishing food should be both HEALTHY and TASTY. We hope to start with our very own Malaysian heirloom rice!
This is only the beginning of achieving our vision of redefining a sustainable food ecosystem. To get there, we need active participation from every single player along the value chain. However, it can start with the simplest action of just being aware of where your food comes from.
So do explore Foodprints the next time you get your hands on a brick of Langit's rice!
Check out our full heirloom rice collection here as well: