An adventurous beginning
Every December to January, the fields of Long Semadoh in Sarawak turns into a blanket of gold. It's also the time where Langit plays hosts to travellers seeking a different kind of experience. We had a pretty interesting mix of 'harvesters' this season with a couple who returned to Long Semadoh to harvest the very plot of rice that they planted in August.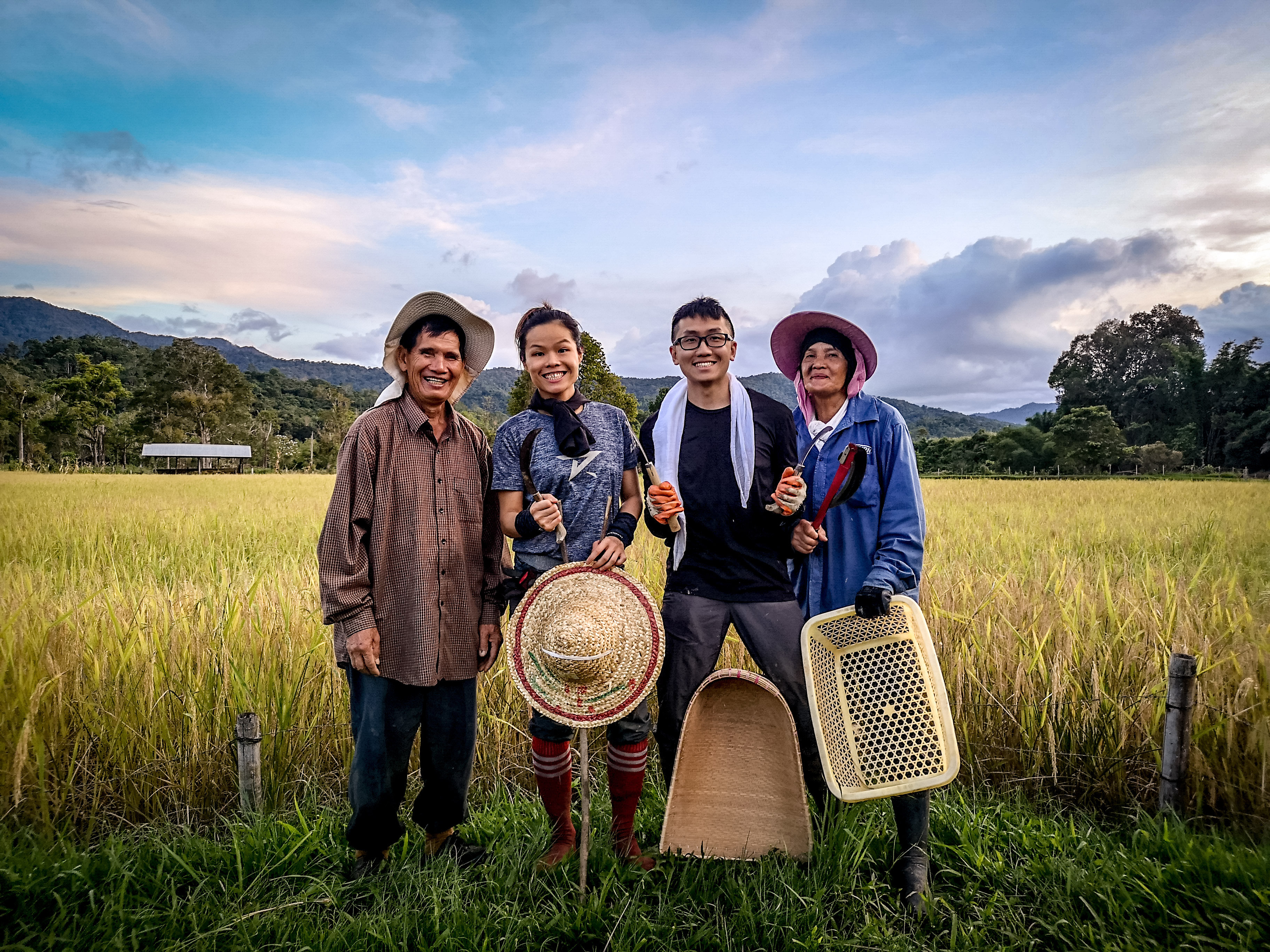 As they see how well the plot turned out, they realised how unfounded their worries were when they planted the paddy seedlings 5 months ago. They were fearful of how fragile the seedlings were and whether their 'untrained' hands will snuff them out. Harvesting the exact plot they planted in is truly coming full circle, letting nature run its course and we as 'farmers' practice minimal intervention because the best farmer must be mother nature herself.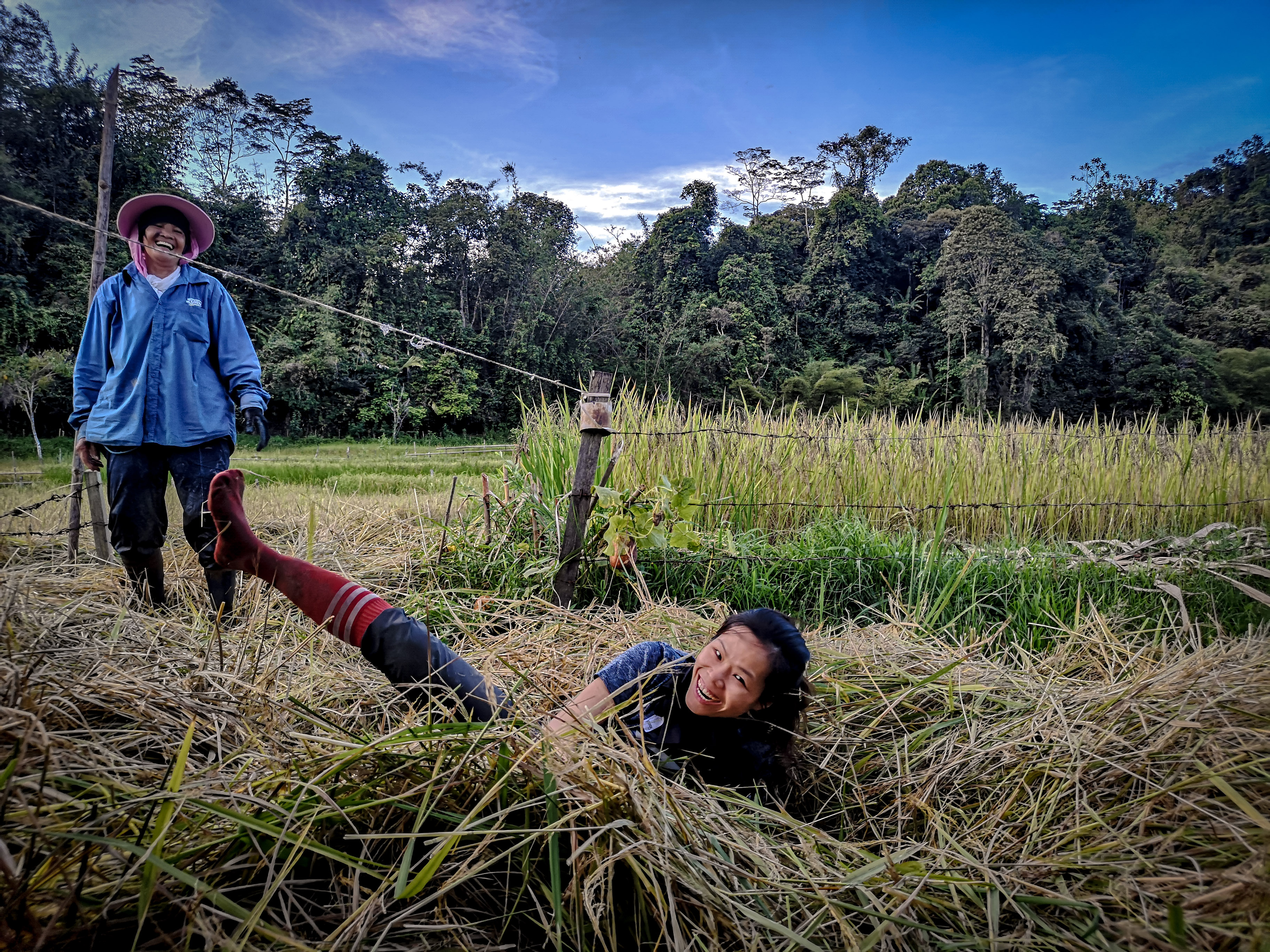 A neighbour's visit
As the work in the fields peaked, we had help coming from Singapore.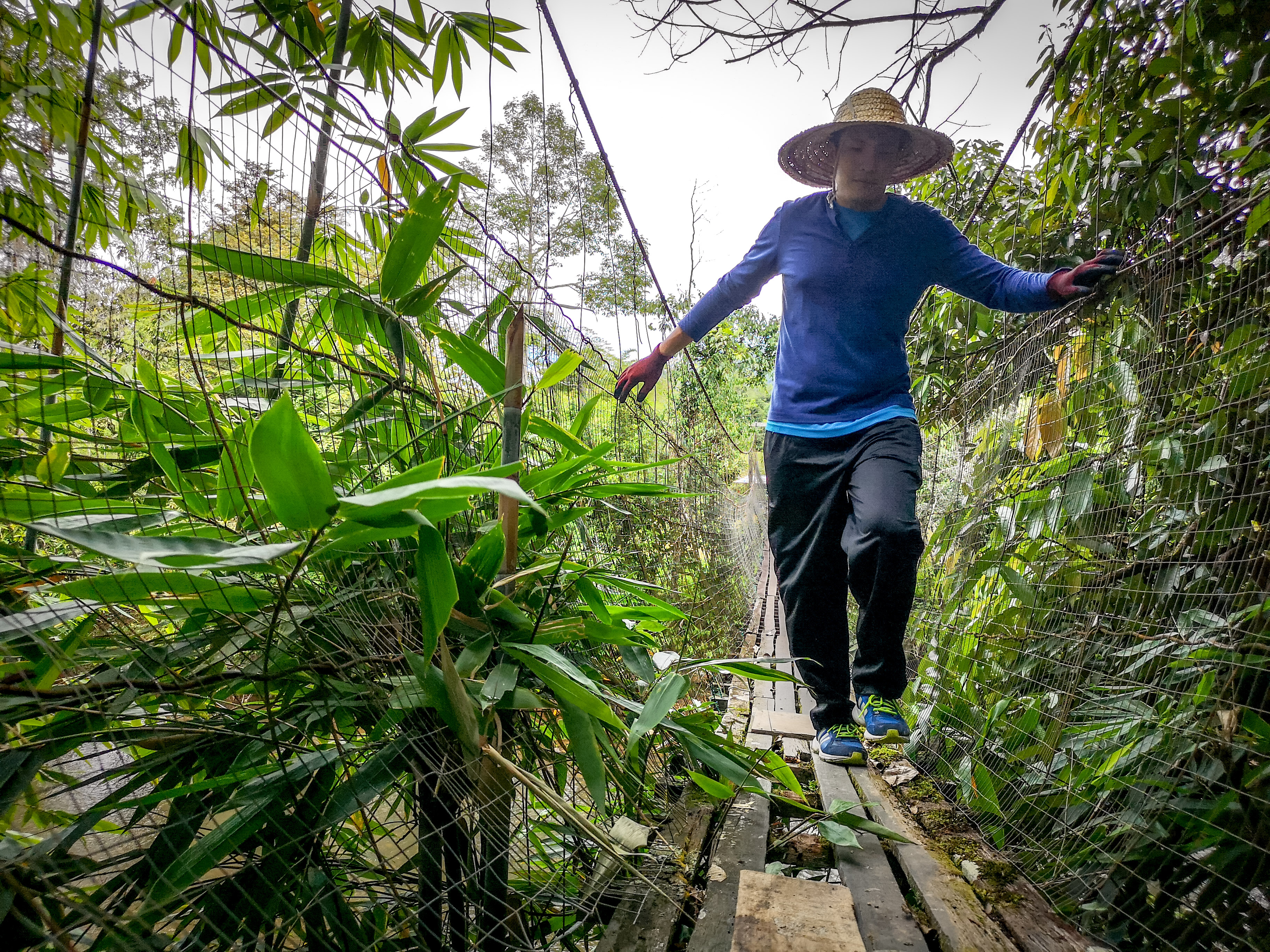 What a change of scenery from the urban jungle to the rainforest. Swapping air-conditioning for the natural breeze and sun, it was definitely an experience that required more brawn. The final drink in a bed of straw really makes it all sweeter than it is!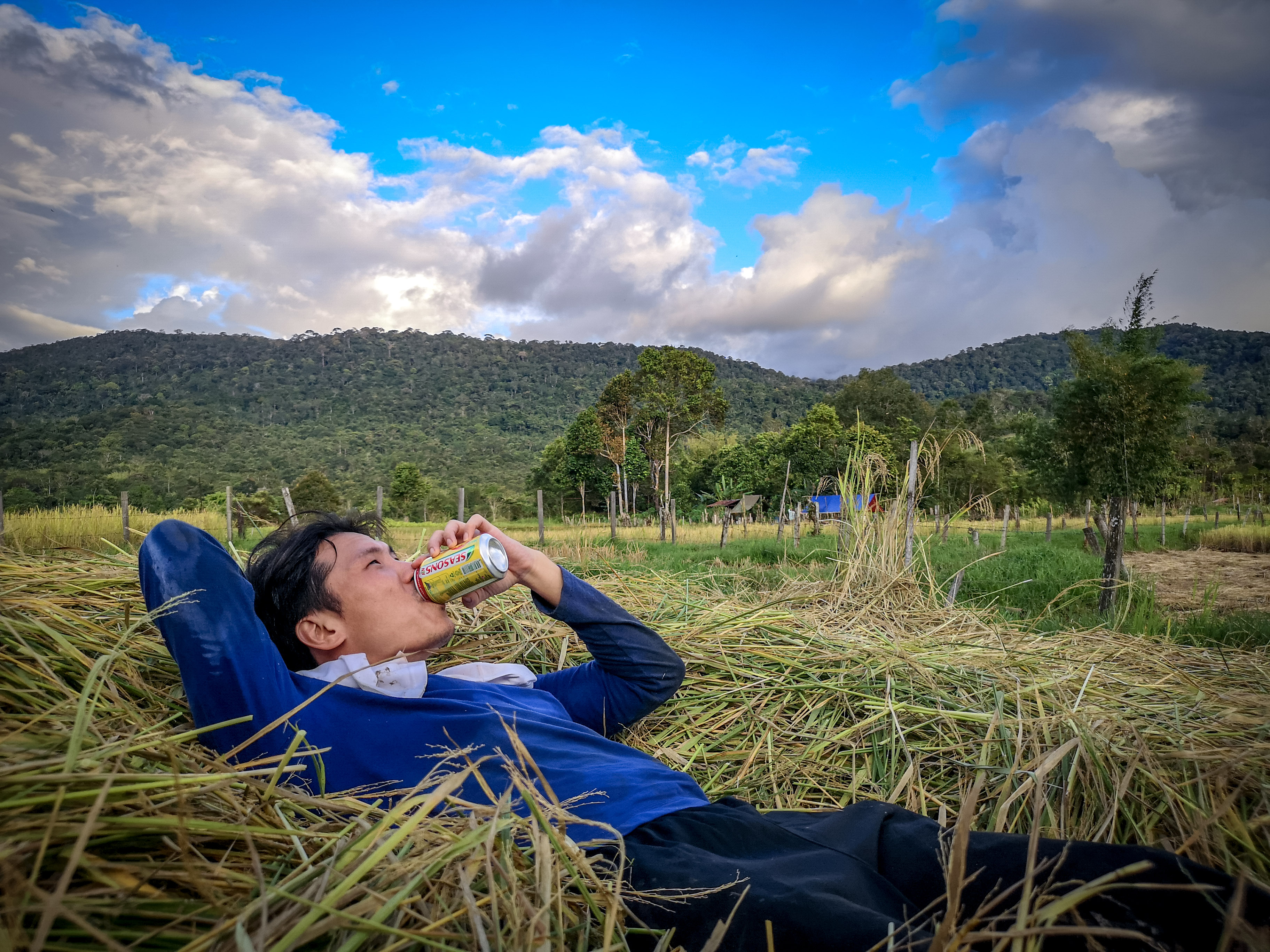 A time for bonding
We also saw a mother-daughter harvester combo this season! We are truly privileged to be the chosen platform for their mother-daughter one-to-one bonding session.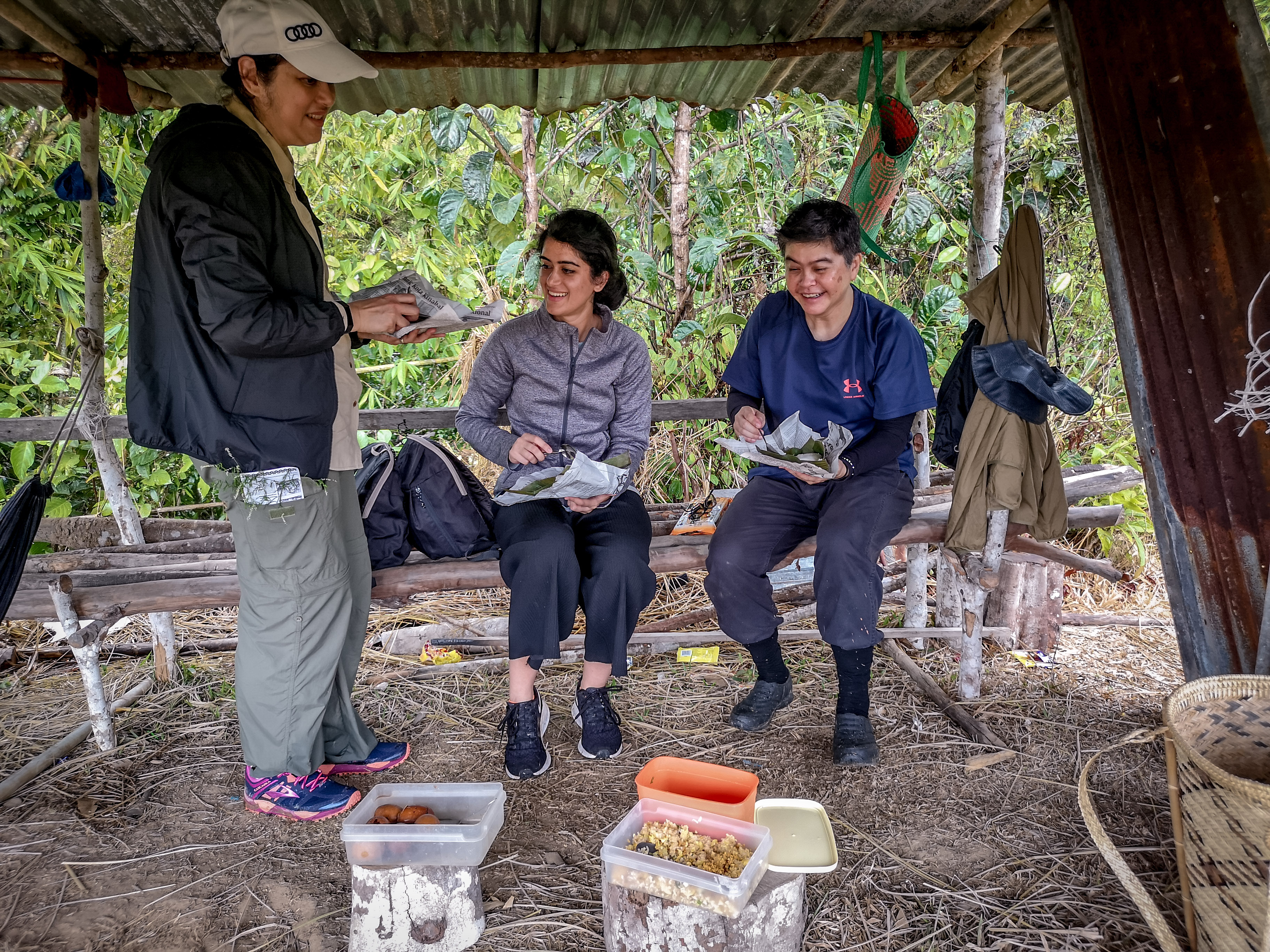 Pepper that with another harvester's self-entertaining giggles in the fields, they made short work of the ripe paddies.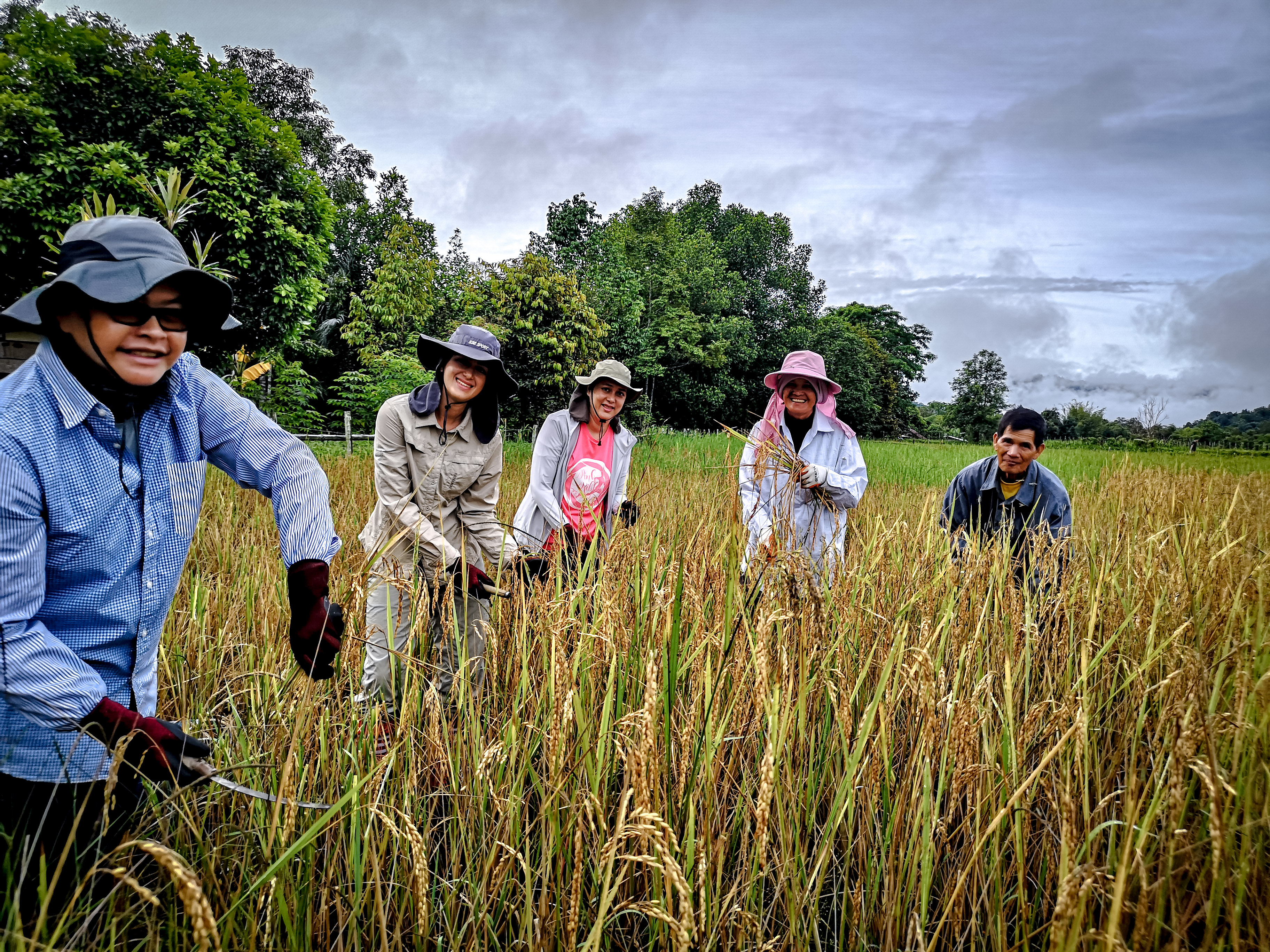 Carpe diem
The common feedback after the days' toil seems to be how zen it is harvesting paddy in the fields. There's just an inexplicable sense of achievement from a full day's physical work, without any distraction from any electronics, just concentrating on doing the only task at hand well.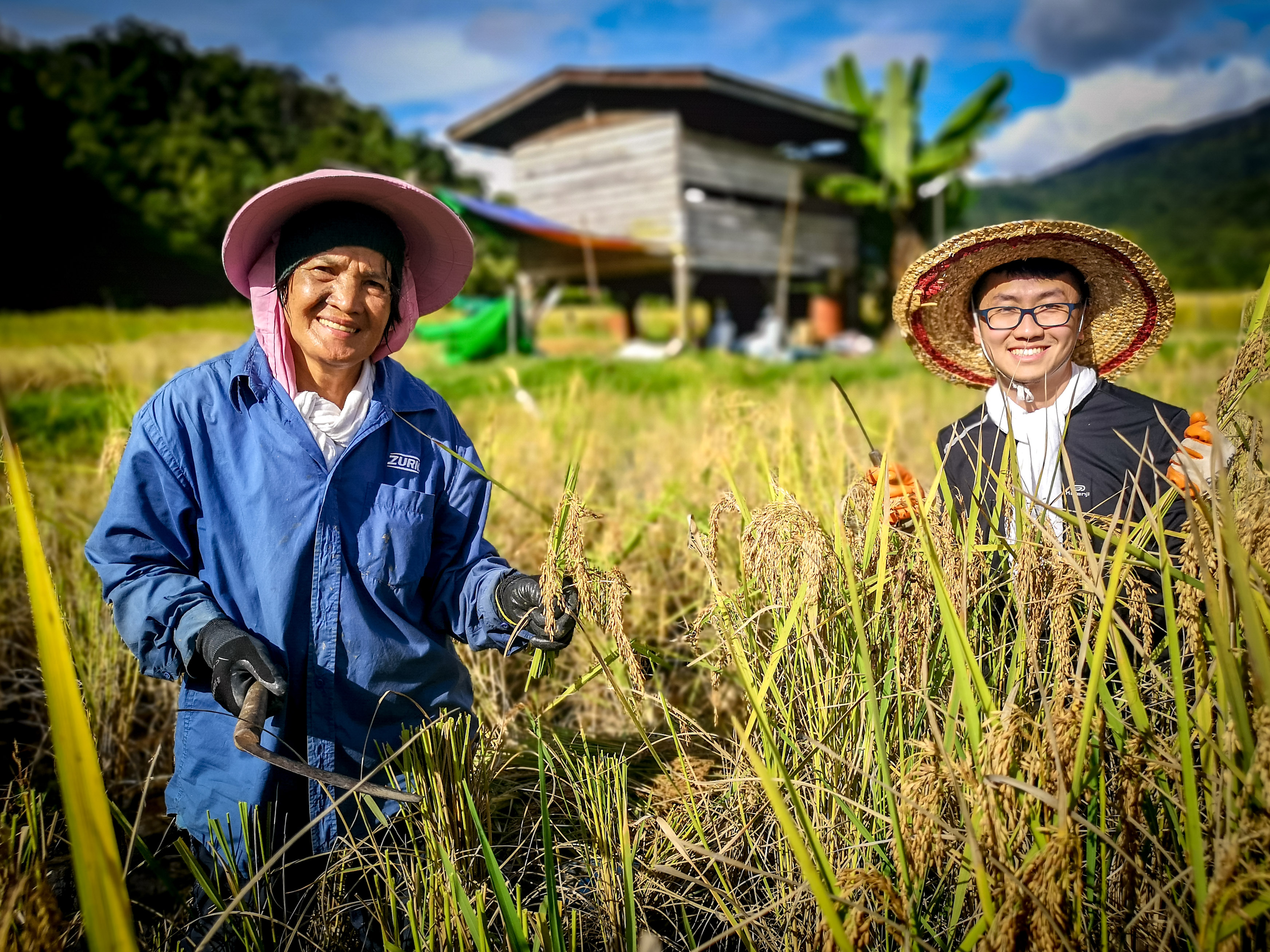 Immersing oneself fully in the chilly spring water, feeling the cool mountain breeze, surrounded by pristine rainforests, a well-lived fulfilling life can be very simple; carpe diem.
See you "in" the fields next season!
See the full album here.
Learn more about Langit's annual experiential trips - the paddy planting and paddy harvest immersion.
Discover the delicious rice varieties from the fields of Long Semadoh here.