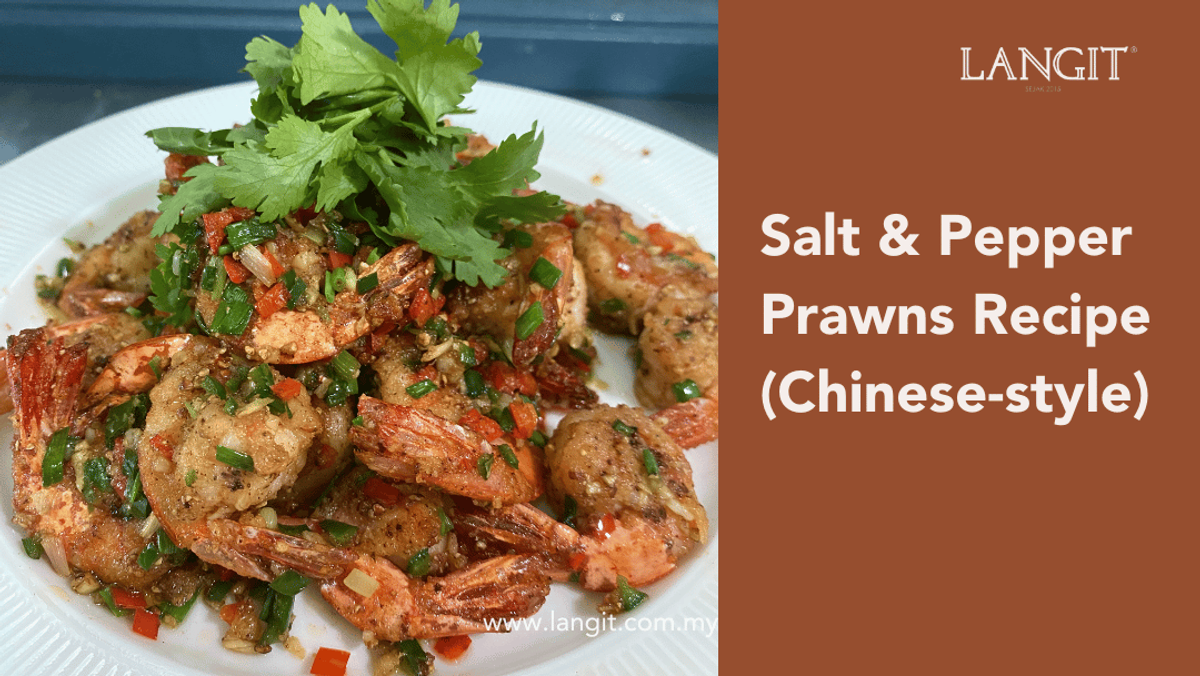 Prawn dishes are a staple during Chinese New Year celebrations. The Cantonese saying of "哈哈大笑" (ha ha da xiao) is associated with prawns because the sound of "ha" in Cantonese is similar to the word for prawn.
What better way to send well wishes than through the universal language of food? This year, elevate your Chinese New Year feast at home with this simple yet flavorful Salt and Pepper Prawn dish. It's made with ingredients that we all love!
Ingredients

500g prawns - deshelled & deveined

2x Medium sized green chili, diced

2x Medium sized red chili, diced

3x Cloves of garlic, diced

1 tsp of Garam Apong

2 tbsp of Lada Mupoh

1.5 tsp of garlic powder

2 tbsp of Langit rice flour of choice

3x stalks of Spring Onion

A handful of coriander
Steps:
Dry toast Lada Mupoh in a hot pan.
Grind toasted Lada Mupoh with garlic powder and Garam Apong in a mortar.
Marinade prawns with 2tsp of the salt-pepper mixture. Add 2 tbsp of Langit rice flour and toss the prawns.
Deep fry the prawns in a hot pan/ wok until they turn red in colour. Remove prawns from wok.
Pour out the oil and leave 2tbsp of oil in the wok for the next step.
Heat up the wok again. Add in diced green, red chillies and garlic. Stir fry for a while and add in prawns.
Add 2 tsp of salt-pepper mixture. Make sure prawns are evenly coated with aromatics.
Garnish with coriander and serve.
Can't wait for you to try out this recipe!
---
Explore other recipes : here


Share your thoughts by emailing hello@langit.com.my, or follow our LinkedIn, Facebook , Youtube and Instagram to gain insights into Langit's exciting regenerative agriculture journey.
Visit langit.com.my for a full range of Langit rice, spices (ginger, black pepper & white pepper), and other seasonal products. We ship throughout Malaysia.
Follow our journey here: