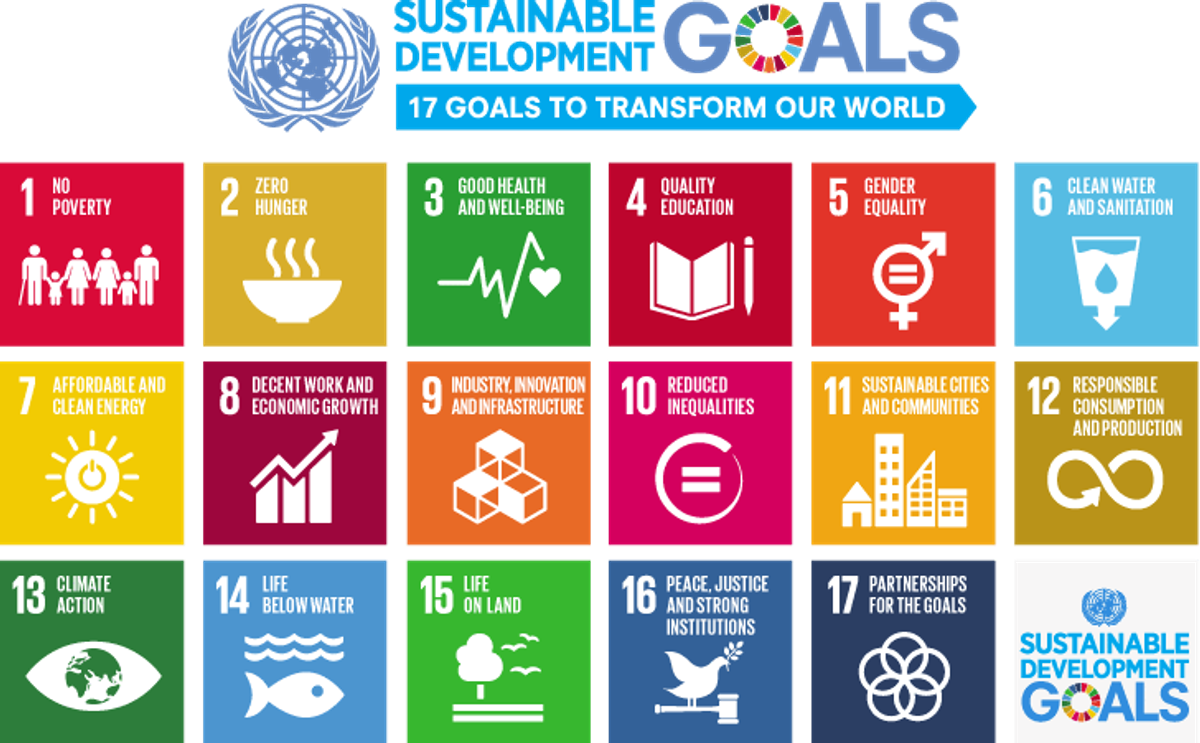 Souce: United Nations
Localising SDGs
While the world continues to suffer from the Covid-19 pandemic, more disasters have occurred in recent days to remind us of the fragility of life and the power of nature. The devastating floods in China and Germany were unexpected tragedies that happened as a result of extreme weather, events which scientists predict will become more frequent in the near future. Malaysia is also not spared from natural disasters. From floods and heatwaves, to droughts and storms, these climate change linked crises make the need for public and private sectors to implement the UN Sustainable Development Goals (SDGs), in whatever capacity possible, even more critical. At the highest level, the 17 SDGs are set out to bring peace and prosperity for all by ending poverty and discrimination and recognising the negative consequences that can arise from human activities. The framework serves as a guide which, when localised and applied from the bottom up, can potentially ensure that change and empowerment are able to happen where they are needed the most.


"By 2030, double the agricultural productivity and incomes of small-scale food producers, in particular women, indigenous peoples, family farmers, pastoralists and fishers, including through secure and equal access to land, other productive resources and inputs, knowledge, financial services, markets and opportunities for value addition and non-farm employment"
As a social enterprise, we understand the need to balance social and environmental sustainability with profits. Langit's mission is closely aligned with the targets contained in the SDGs, particularly those under Goal 2, and we actively advocate and use them to direct our activities. Our 6 years of on-the-ground experience has proven that by securing food security, communities are more than able to stand resilient in the face of uncertainties (see This Covid-19 Pandemic Has Reinforced Langit's Mission). Without a healthy ecosystem built upon sustainable food production to support our farmer-partners and their family members' basic needs, it would be impossible for Langit to bring safe and healthy produce to consumers. And in this aspect, we see regenerative agriculture as a viable practice that can be readily adapted to address the food accessibility challenges faced by B40 communities in Malaysia.
Collaborations for life changing results
Many community service projects delivered to the more vulnerable or impoverished groups do not necessarily take into account the recipients' circumstances and their access to the necessary resources for sustainable income generation. In reality, there is usually a deeper set of problems which require a period of time and observation to understand and for targeted solutions to be formulated. The generally preferred method of reactive food and monetary donations, though charitable in intention, serve only as a stop-gap measure. A systematic approach with a long-term view would yield longer lasting results.

Pak Long's little food forest plot.
Photo by: Global Peace Foundation
| | |
| --- | --- |
| | |
Pak Long in action
Photo by: Global Peace Foundation

At the end of last year, Langit partnered with Global Peace Foundation to help address the economic and nutritional challenges faced by a group of indigenous communities in Pahang. This resulted in an 8-month project consisting of practical skills and knowledge transfer classes adapting regenerative agriculture practices for application in small spaces (read about the journey, A Mini Food Forest Model (for Food Security) in Malaysia). The key learning point from this collaboration was the ability to deliver low cost, low maintenance and easy to understand modules that bring value and will encourage the communities to adopt. It is undeniable that the era of pursuing growth at all cost at the expense of our environment would need to be replaced with a more sustainable development paradigm. At Langit, we envision more of such partnerships to come where localised solutions are employed to provide sustainable outcomes that benefit communities that are struggling.
Share your thoughts by emailing hello@langit.com.my, or follow our LinkedIn, Facebook , Youtube and Instagram to gain insights into Langit's exciting regenerative agriculture journey.
Visit langit.com.my for a full range of Langit rice, spices (ginger, black pepper & white pepper), and other seasonal products. We ship throughout Malaysia.
Follow our journey here: