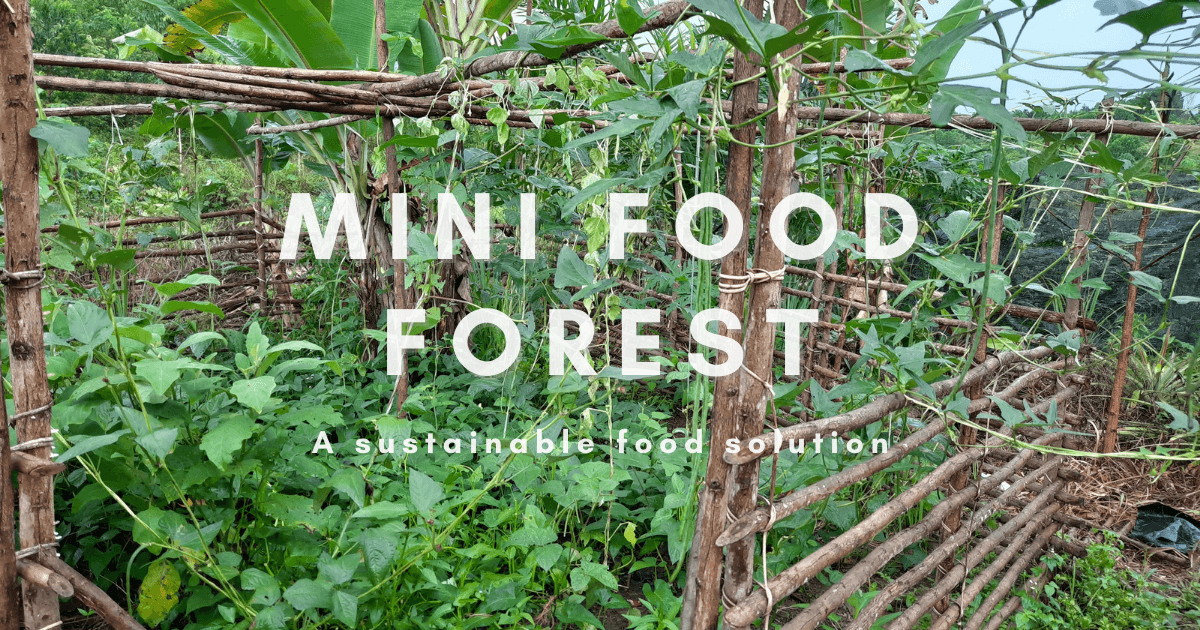 In 2020, the world as we know it was brought to its knees by the spread of the pandemic - the novel coronavirus, COVID-19. Our daily lives were drastically interrupted, systems that we are accustomed to were reset and all of us were sent into uncharted territory. As we reshuffle our priorities, the need for safe shelter and food security became increasingly important again. We watched as supply chains get disrupted, Malaysians losing their jobs and nothing is constant and certain anymore. At the height of the crisis, the most vulnerable communities were seeking help - for food aid, for money, for shelter and many more. It got us to rethink the ecosystem surrounding food, the area of work that Langit is involved in.
Fortunately, Langit's network of farmers are blessed to have access to natural food as they are active subsistence farmers. However, we saw the disparity between them and the most vulnerable in West Malaysia - the rural and indigenous communities who had to rely on external aid, as they no longer farm or forage for food. The pandemic revealed severe cracks of our local food ecosystem - accessibility to good and nutritious food, disconnected supply chains and lack of efficient management.
Towards the end of the year, we were acquainted with Dr Teh of Global Peace Foundation and got to know the Jakun indigenous communities (in Pahang) his organization served as well as the challenges they faced caused by the pandemic and movement control order. Food security is their biggest concern and relying on food aid alone is not going to be sustainable. After our joint community assessment with the Global Peace team, we decided to team up and design a customised solution for the community, focusing on one that brings them sustainability. We were grateful to be able to transfer the knowledge we've acquired from working on the ground with rural farmers and tailor a solution that is fitting to meet the needs of the Jakun people. Through the Yayasan Hasanah grant program, we were able to collaborate with the Global Peace team to turn the idea into reality.
A food problem and a regenerative solution
In order to solve the problems of food security and reduce reliance to food aid, Langit designed a Mini Food Forest model that enables the communities to grow their food sustainably on their land. This enables them to:
1. Grow nourishing food for themselves,
2. Have zero reliance on artificial farm inputs (that's beneficial for their ecosystem),
3. Plus create an avenue to generate supplementary income from any excess produce.
Harnessing all the shared experiences that we have learnt through Langit's field works, co-founder Yong Ling designed a 5-part module to be delivered to the communities across a 6-months period:
Land rehabilitation and introduction of regenerative farming

Planting methods

Managing of the food forest

Harvesting and seed saving

Scaling up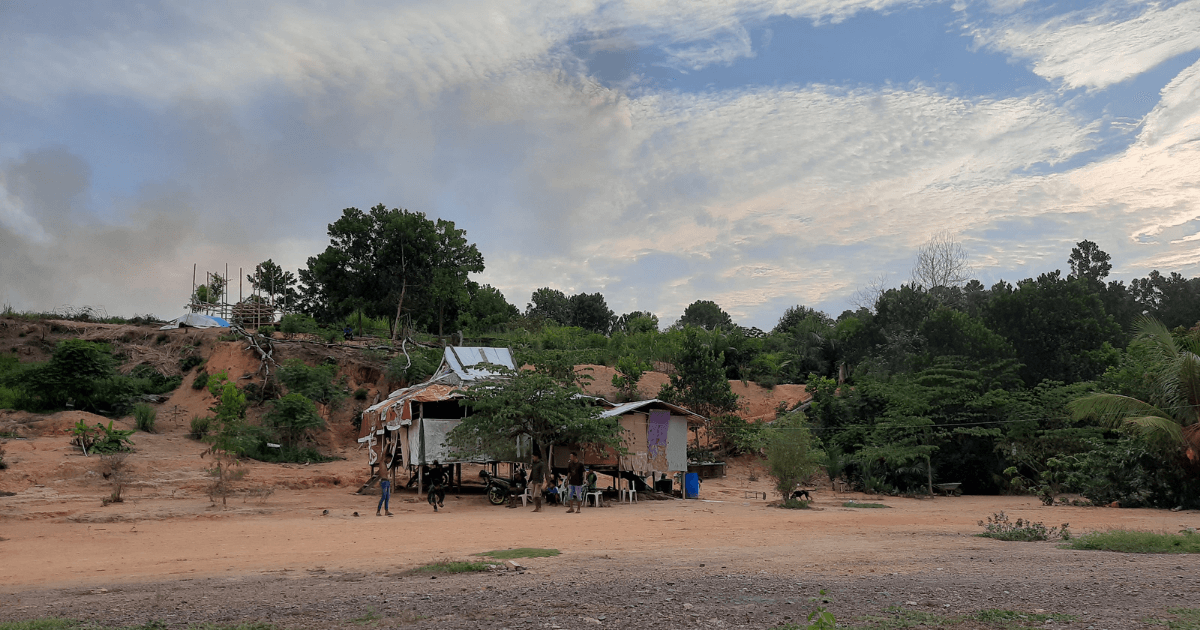 Poor land conditions for growing food.
Most of the communities we visited had been relocated from their original land and their current homes have some of the worst soil conditions that we have seen. However, given the regenerative farming methods that we adopt, we were able to kickstart the rehabilitation process for the land and provide the necessary condition for it to grow food.
Designed for Impact
The project and its learning materials are designed to best fit the needs of the local communities.
Throughout the modules, the communities are exposed to short theory sessions, practical sessions on their land plus starter kits like tools and seeds that will enable them to take action right away.
Theory sessions at the villages.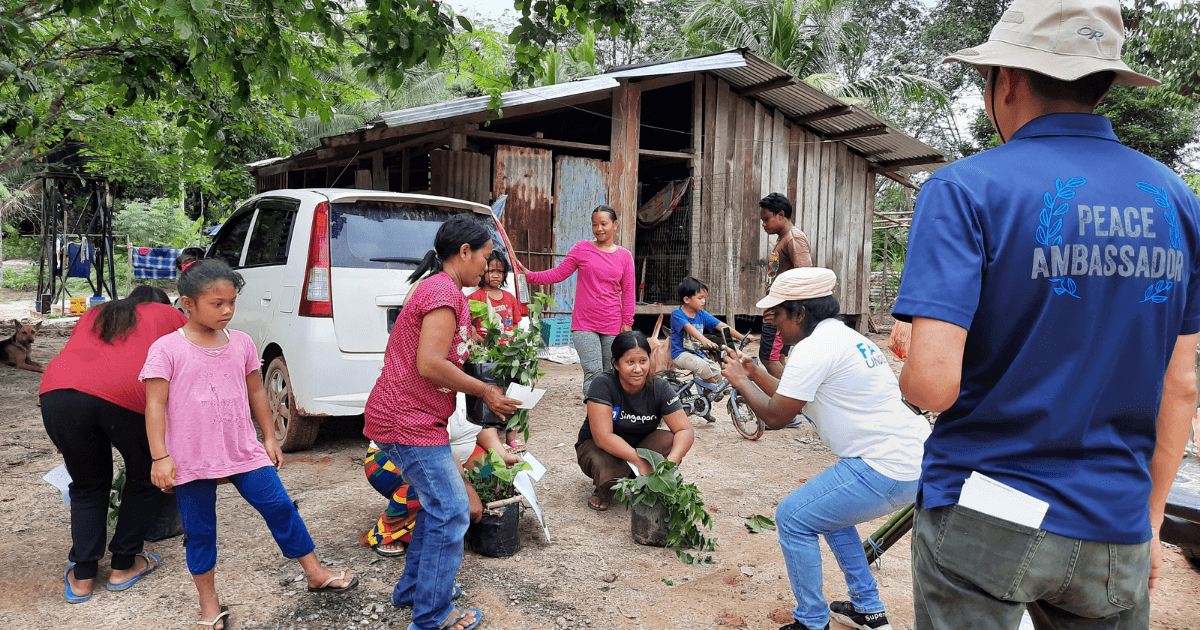 Distributing farming starter kits to participants, for immediate implementation.
Practical sessions in the field.
In November 2020, the mini food forest project kicked off for 6 villages in Muazam Shah, Pahang.


Kampung Bukit Biru

Kampung Teraling

Kampung Cenodong

Kampung Binjai

Kampung Terubing

Kampung Jenit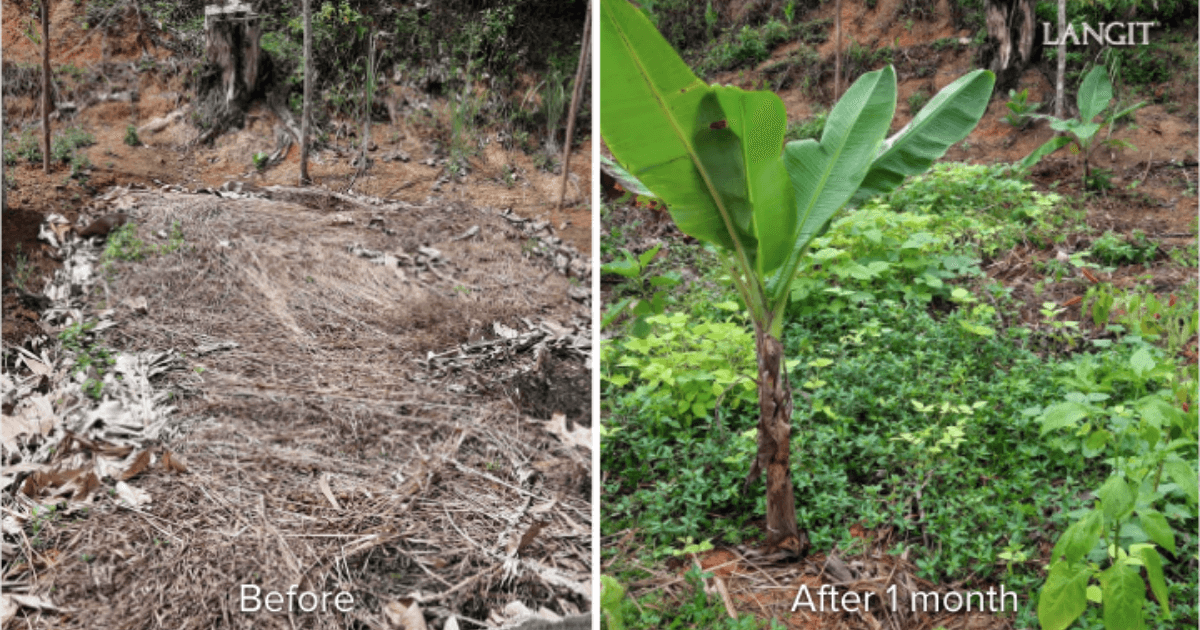 Turning barren land into a food-producing land.
At the time of writing, the project is currently at its halfway point, with 41 families who've adopted the learnings and started their own mini food forest. We are looking forward to seeing the completion of this and the continuity of a sustainable way to produce food amongst the community. Food security is a basic necessity for Malaysians and we have found a low cost, low tech manner to deliver this to the most vulnerable in our community. It takes understanding the real needs of the people and delivering a fitting solution to their situation. The Mini Food Forest project has enabled communities to grow food sustainably, in a low-cost manner and more importantly simple methods that are fitted to their environment.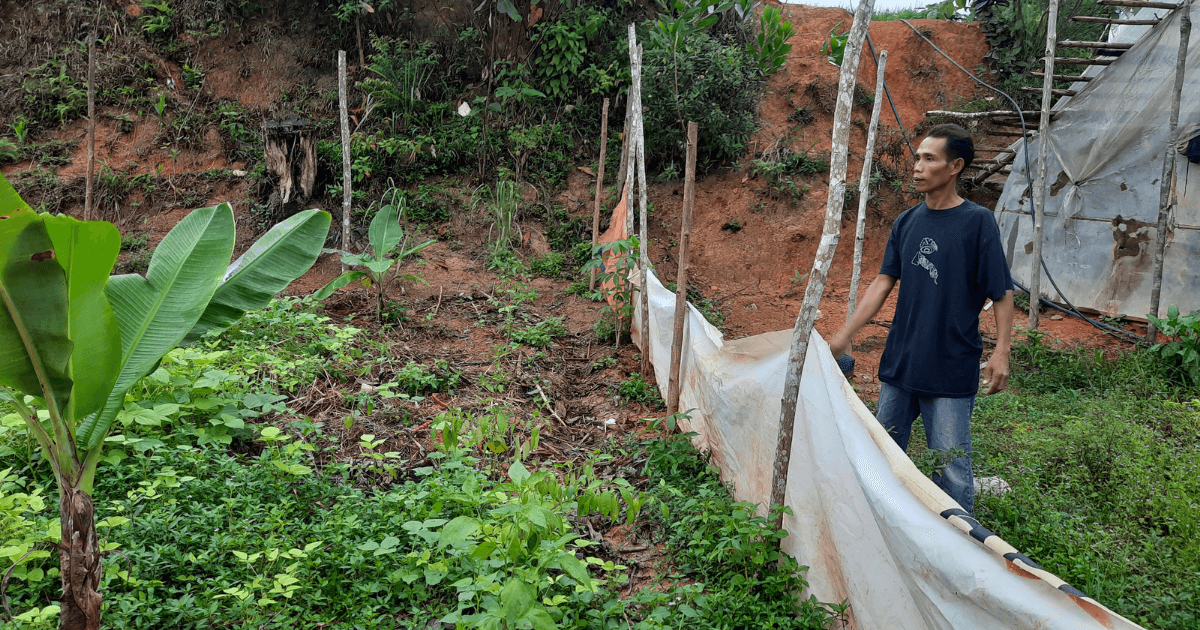 Mini food forest in progress. Low-cost, low-tech, sustainable.
We look forward to sharing the project's final progress and findings in May 2021. If you're interested to find out how a Mini Food Forest project can benefit your communities, talk to us at hello@langit.com.my
-----
Discover Langit's initiatives:
RM1 Organic Campaign - we partner with brands to transition our rice farmers towards regenerative agriculture practices.
Foodprints - Langit's pilot rice traceability system.
-----
Back to products.