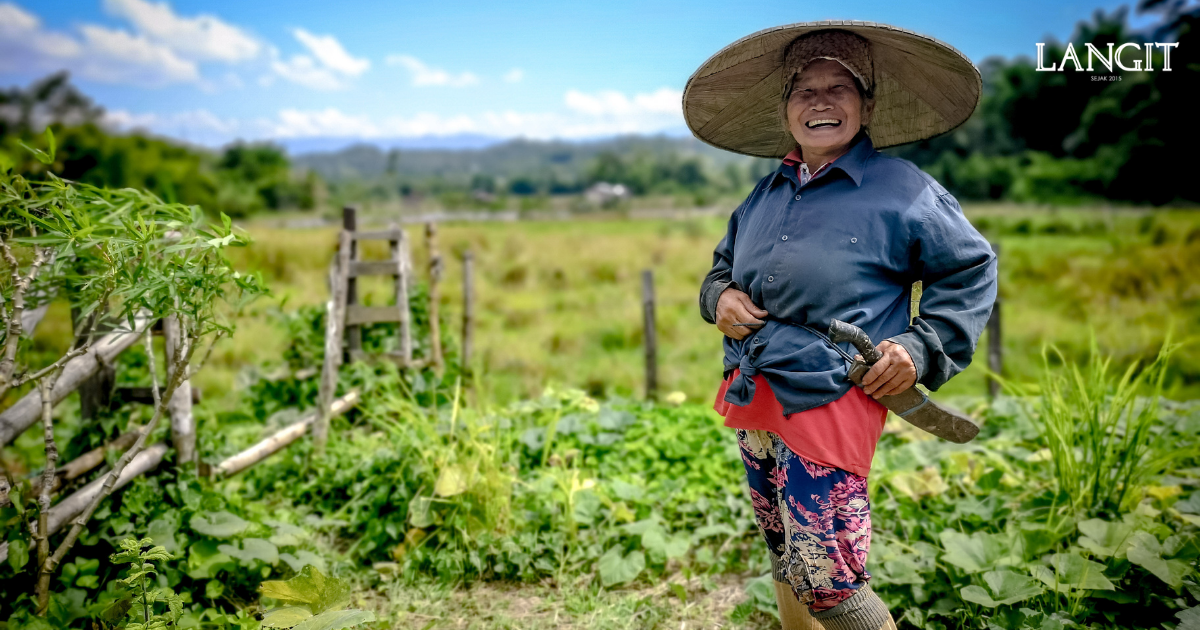 Self-sufficiency doesn't happen overnight
Prior to the present travel disruptions caused by the global Covid-19 outbreak, our team would make regular visits to the highlands of Long Semadoh in Sarawak. These journeys into the villages where Langit's chemical-free heirloom rice is grown require a full day of arduous travelling. Starting with a 2.5-hour flight from Kuala Lumpur to the island of Labuan in Sabah, we would then hop on a passenger ferry to go across Brunei Bay into Sarawak, and make our way upstream along the Merapok River before arriving near the town centre of Lawas in a 3-hour ride on the water. It is then approximately 4 to 5 hours by 4WD on the road southwards to our final destination in the mountains which sits at roughly 3,000ft above sea level.
Although we have made countless such trips over the last 5 years to carry out operational work on the ground and guide paying guests on experiential tours, every visit to the villages never fails to bring a renewed sense of admiration for the local communities' self-sufficiency. While urban dwellers rely on supermarkets to obtain food supplies, Langit's farmer-partners get fresh food directly from their own "backyards", growing a variety of grains, vegetables and fruits to keep their families nourished and fed. They also forage for edible native plants and hunt for wild meats in the surrounding forests to supplement their dietary needs. It was hardly surprising then that the community was collectively able to survive the movement restrictions imposed during the pandemic with sufficient food available in spite of their geographical remoteness.




Restoring rural resilience
These subsistence farmers' resilience in times of desperate need is possible because of the stewardship and care put into their lands and the natural environment surrounding them. A practice carried over from the generations before that is providing continued food sources for the local communities through access to healthy forest ecosystems, fertile lands, long-term seed saving and an indigenous knowledge of growing food adapted to present times. In the past year, Langit has been able to share and apply this understanding with Global Peace Foundation in our inaugural capacity building collaboration to strengthen food access for the indigenous communities they support.
While public and private sectors scramble to jump on the "food solution" bandwagon by investing in ever more sophisticated and complex agricultural technology, Langit takes a grounded approach mimicking a model like Long Semadoh which has withstood the test of time and proven to be effective and inclusive. This means favouring individualized solutions which respect and recognise the full context of the community and their environment. This way may be slower and more time consuming, but it builds relevant capabilities that are immediately applicable and highly contributive to the long-term sustainability of a community's food security.



Perseverance is the name of the game
There is no denying that this pandemic has brought about changes in all fronts. For the team, the recent passing of a dear farmer was a poignant and difficult time as we could not be present to give Esther a deserving send-off. Her death is not only a loss to family, friends and the community, but also one to the society because of the invaluable contribution she made as a food producer and custodian of the natural environment.
As an impact-driven enterprise, Langit was found to help friends from rural areas to sell their excess rice harvest for a more viable income. This tiny motivation has grown in size and intensity in the face of the unchecked commoditisation of natural resources for maximum profits, uprooting the work and livelihoods of hard working individuals and communities like Langit's farmer-partners who aim for self-sufficiency and environmental responsibility. It is a global problem faced by many in developing countries like Malaysia, and Langit sees it as a clarion call to remain steadfast in our vision of reimagining rural communities through regenerative agriculture.
"The Earth is what we all have in common."
- Wendell Berry
Share your thoughts by emailing hello@langit.com.my, or follow our Facebook/ Instagram @langitcollective to gain insights into Langit's exciting regenerative agriculture journey.
Visit langit.com.my for a full range of Langit rice, spices (ginger, black pepper & white pepper), and other seasonal products. We ship throughout Malaysia. Due to the restrictions of this pandemic, some popular items may not be available until regular freight returns to normal.