Malaysians eat a whole lot of rice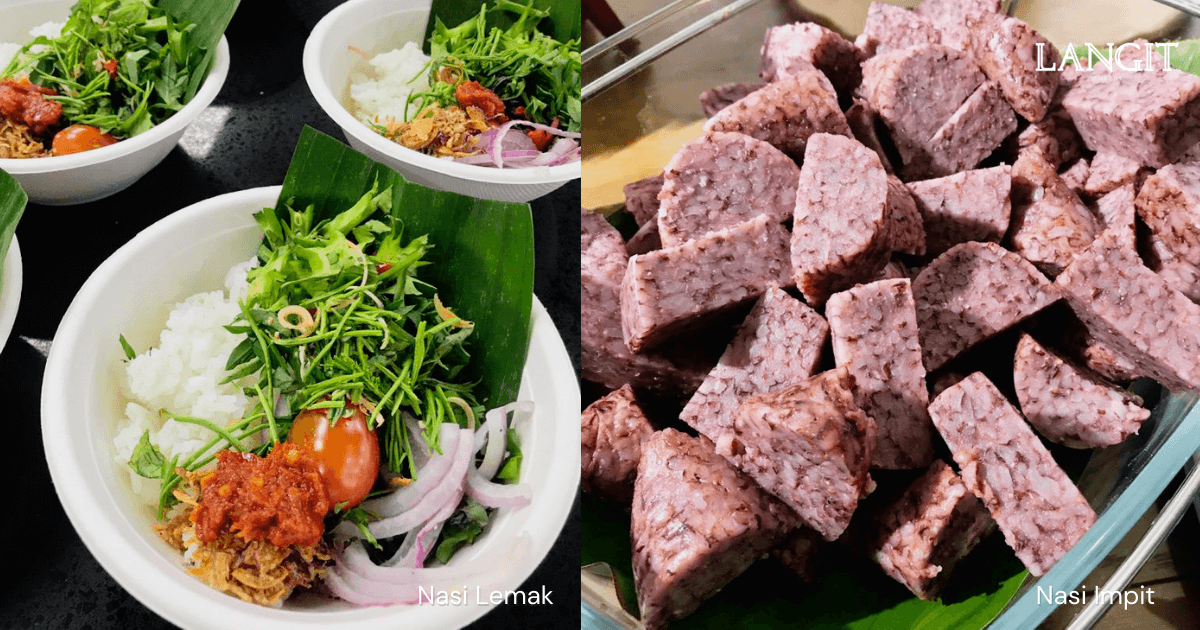 Nasi lemak and nasi impit, made by our talented chef friend, Basira Yeusuff.
Rice is a ubiquitous staple food for the majority of Malaysians, rarely can we go for a day without eating rice, and we are not saying this because Langit sells rice. Imagine having nasi lemak without the fragrant rice steamed in pandan-infused coconut milk. Or nasi kandar with only lauk-pauk but void of perfectly-cooked rice drenched in an assortment of curry gravies. Rice is essential to these, and many other, everyday Malaysian dishes enjoyed by the larger population. Without rice, they would be a lot less satisfying, if not less filling.
Even though diet trends are making people consider more low-carb alternatives like cauliflower rice, oats and quinoa, rice is still an important source of energy and nutrients in Asian diets, and is generally the more affordable grain in the market. As a nation, Malaysia is reliant on imported rice to meet local demands. The country remains a net importer of rice despite being a producer, obtaining our shortfall in supply from countries like Thailand, Vietnam and India.


Producing rice is hard work and unlucrative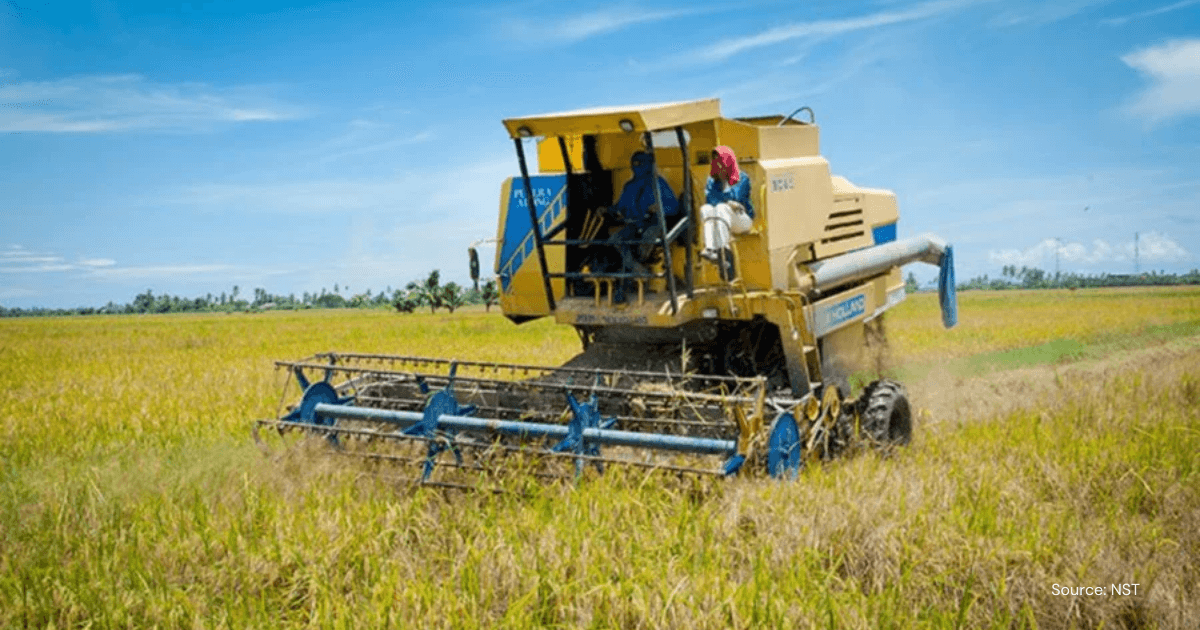 Image source: NST. Commercial rice harvesting in action
With rice featuring so prominently on dining tables at home and in restaurants, have you ever wondered how does it get to our plates? Growing rice is actually very laborious. It is a complicated combination of time and weather-sensitive processes that include seed collection, land preparation, seed planting, and water and nutrient management before farmers can obtain a decent harvest. Once harvested, the mature rice crop has to be cleaned, husked, sorted and milled before being packaged for storage to prepare for transportation to their intended destinations.
In spite of the intensity of the work, rice farmers are not compensated well enough, with many hovering near the poverty line and belonging to the B40 income group. Improving farmers' financial sufficiency is challenging as the commercial rice farming industry does not provide them with autonomy over seed varieties or growing methods. What this means is farmers are mandated to purchase seeds supplied by big corporations instead of collecting their own seeds, which are free. They also have to use expensive chemical fertilisers and pesticides to encourage growth, causing long-term degradation to their land's health and the quality of their rice crop (see The Hidden Dangers of Chemical Fertilizers).


Changing times signal improved food awareness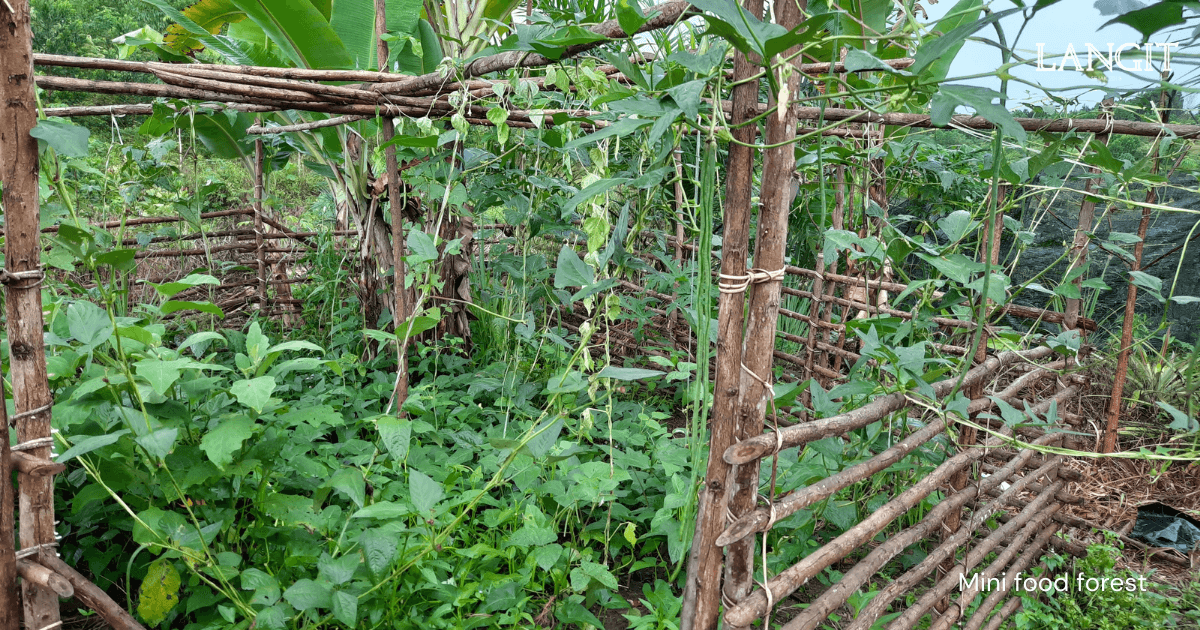 A successful mini food forest patch grown by an indigenous farmer in Pahang. Read more about our project here .
During the initial stages of the COVID-19 pandemic, while the country was in a complete lockdown, many communities' access to fresh food were severely affected as global and local transportation became restricted. People had no means of buying their daily necessities and could not grow food due to a lack of access to arable land, long treated as "prime real estate" for industrial development or commercial agriculture. This important lesson has triggered the general public to realise the importance of a strong local food economy for our food security, one that guarantees survival and quality of life, and which can only be supported by holistic land use and management.
Fortunately, there has been an encouraging momentum to support small-scale local production, essentially Langit's mission - one that began 5 years ago with the indigenous Lun Bawang community in Sarawak. A synergistic partnership that has enabled rural-based farmers to grow chemical-free heirloom rice varieties inherited from the generations before them, in a pristine environment preserved using ecologically sound practices.


Ethically grown for healthier and a more environmentally friendly world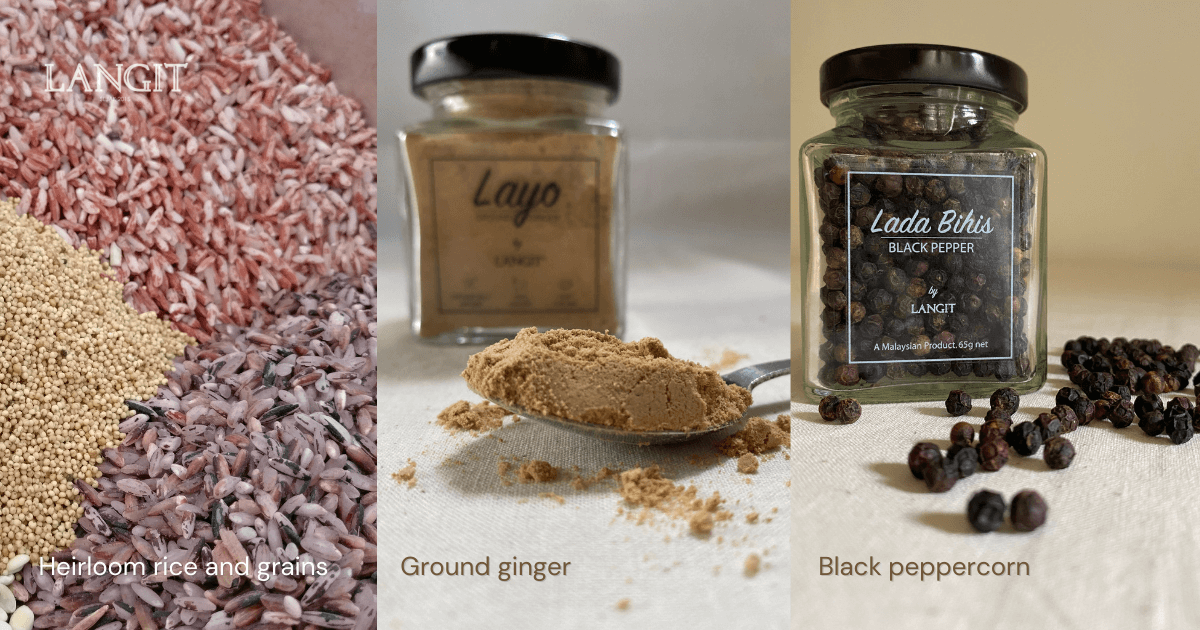 Langit's selection of heirloom rice and grains, ground ginger and black peppercorns.
Our vision is to make rural communities completely self-sustaining and financially strong. Aside from connecting their quality produce to a wider audience, Langit's farmer-partners are being actively guided to apply regenerative agriculture - a sustainable method of organic growing that encourages soil and environmental health, in addition to producing more high-quality and nutritious food. And Langit is working hard to transfer this knowledge not only to rice farmers, but also to other indigenous and small-scale farmers who are growing a variety of other produce. As of the first quarter of 2021, Langit is in working partnership with 3 separate rural farming communities - rice farmers and pepper farmers from Sarawak, and ginger farmers from Sabah - delivering direct impact to all 69 farmer-partners through fair market prices and more sustainable farming practices. With faith and perseverance as key ingredients, we remain buoyant in our journey to make agriculture and the food system in the country one of true sustainability. After all, the sky's the limit.


Check out Langit's full range of rice, spices, and other seasonal products at langit.com.my, we ship throughout Malaysia. Do note that due to the restrictions of this pandemic, some popular items may not be available until regular freight returns to normal.
Follow our Instagram (@langitcollective) to gain insights into Langit's regenerative agriculture journey. Share your thoughts with us by emailing hello@langit.com.my.