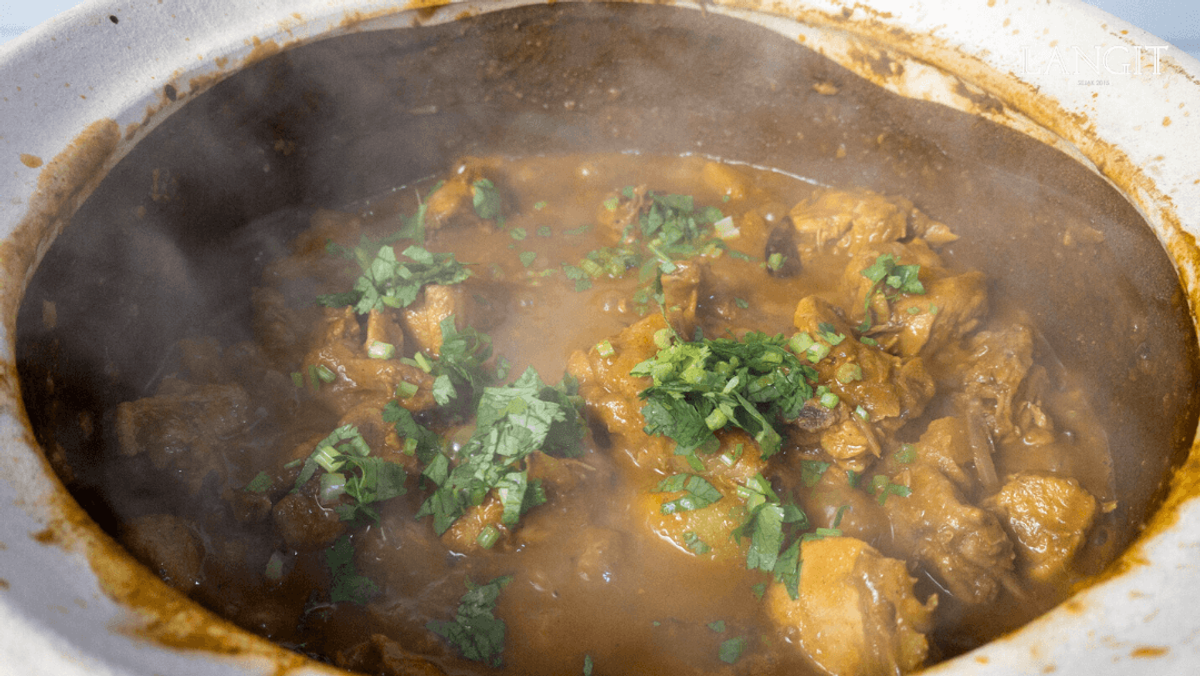 We wanted to take the opportunity to discover some popular dishes that Malaysians make at home during the festival of lights - Deepavali. Our asking around got us connected to a homepreneur, Sena who happens to run her own Spice business! She was kind enough to show us how she makes this luscious and thick Chicken Peratal curry for her family. Just look at the natural and colourful ingredients that brings this dish to live!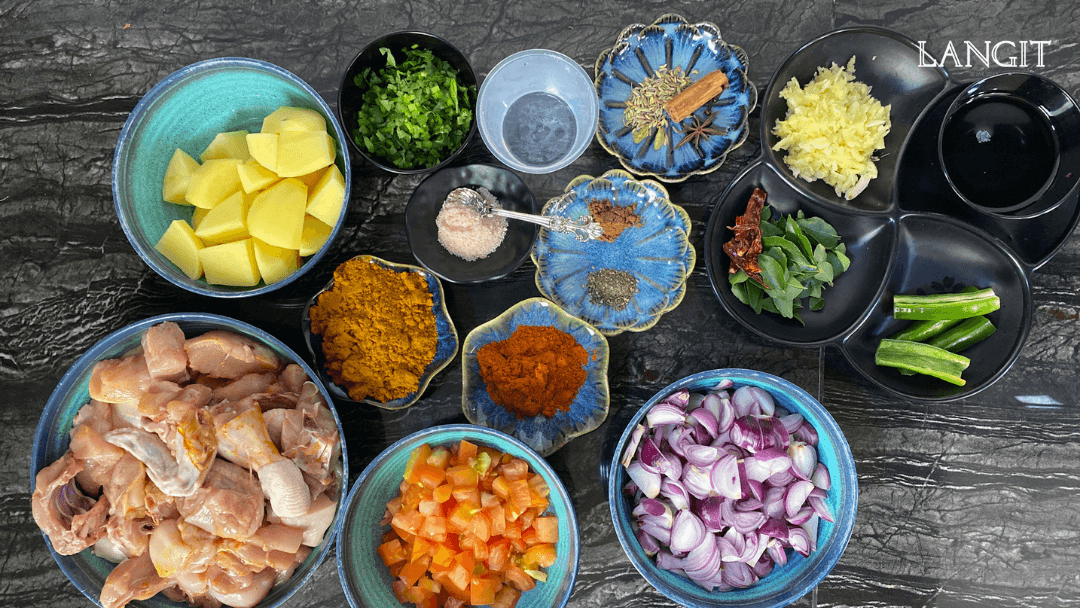 The recipe is known to have originated from Southern India and most households would have their preferred iteration and adaptation to the recipe. Thanks to Sena, we are able to share this little recipe video with you.
Now that you've seen how it's done, try making it at home!
Ingredients

Main ingredients

1.2 kg chicken with bones, cut into pieces marinated with 1 teaspoon of turmeric powder

2 ripe tomatoes, diced

2 potatoes, peeled and quartered

12 shallots, peeled and sliced

6 garlic cloves, peeled and pounded

1.5-inch ginger, peeled and pounded

2 stalks of curry leaves, remove from stem

2 dry red chilies, remove from stem and cut in half

1 green chili sliced lengthwise, stem removed and deseeded

1/4 cup coconut oil

1/2 cup of plain water

Handful of fresh coriander, chopped

Salt for seasoning



Dry whole spices

1 whole star anise

1 teaspoon fennel

2 whole cardamoms

2 whole cloves

1/4 Ceylon cinnamon stick



Sena's Spice Blend

2 tablespoon Colombo Less Spicy Curry Powder

1 tablespoon Low-heat Chili Powder

1/2 teaspoon Mughal Powder

1/2 teaspoon Black Pepper, crushed



Instructions:
Heat a large heavy-bottomed pot or clay pot on medium heat.
Add coconut oil followed by dry whole spices until oil froths, followed by dry red chilies and curry leaves. Sauté until fragrant.
Add sliced shallots and fry until translucent and slightly caramelised.
Mix in pounded garlic and ginger. Stir well and add chopped tomatoes. Stir and simmer for another 10 minutes.
Place chicken pieces into the pot, mix well and add potatoes with only the Colombo and chili spice powders. Cook chicken until its juices come out to form some gravy.
Add ½ cup of water and continue stirring. Turn up the heat and some salt to taste. Cover the pot to allow chicken to continue cooking for another 15 minutes.
Check that chicken pieces are cooked well add more salt if necessary.
Finally add the Mughal and black pepper spices. Mix and allow to boil for 2 minutes. Turn of the heat.
Garnish the peratal by sprinkling fresh chopped coriander.
Serve hot with your choice Langit rice! Our pick is Beras Salleh for this pairing!
---
We hope you'll enjoy trying out this recipe.
Explore other recipes : here


Share your thoughts by emailing hello@langit.com.my, or follow our LinkedIn, Facebook , Youtube and Instagram to gain insights into Langit's exciting regenerative agriculture journey.
Visit langit.com.my for a full range of Langit rice, spices (ginger, black pepper & white pepper), and other seasonal products. We ship throughout Malaysia.
Follow our journey here: