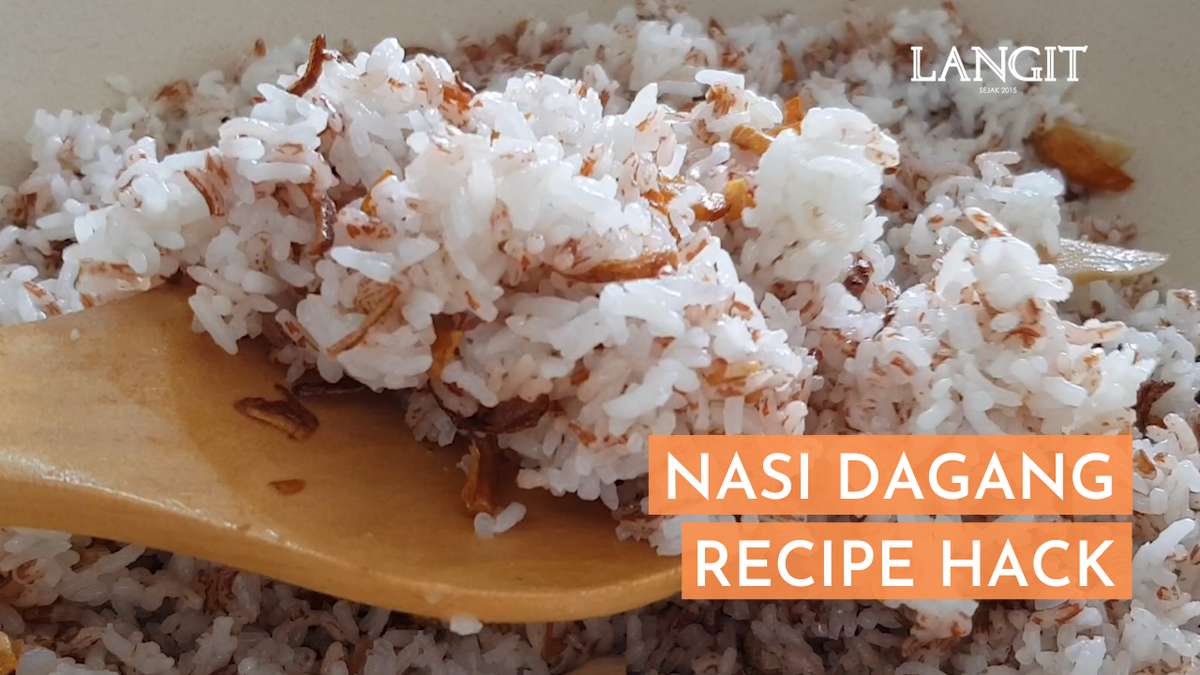 We recreated this Malaysian classic - Nasi Dagang with some simple hacks. Using 2 of our favourite heirloom rice, Beras Sia' and Beras Salleh.
Watch how it's made and do let us know what you think too!
Ingredients
Red rice

1 cup of Beras Sia'
1.2 cup of water
1 tbsp of virgin coconut oil
½ tsp of salt
¼ tsp of sugar
1 small knob of ginger, sliced
1 sprig of pandan leaf knotted

Fragrant oil

3 tbsp of cooking oil
3 cloves of garlic, minced
6 bulbs of shallots, thinly sliced
1 small knob of ginger, minced
1 tsp of fenugreek seeds

Nasi Lemak
Recipe here
Instructions
Red Rice
Step 1
Rinse 1 cup of Beras Sia'
Step 2
Add slices of ginger, knotted pandan leaf, salt, sugar and virgin coconut oil.

Step 3
Place the gohan nabe on the flame.

Step 4
Turn off the flame when steam starts to escape from the lid.

Step 5
Keep the lids on, let the rice steam and cook through for 15-20mins.
Fragrant Oil
Step 1
Heat cooking oil in a pan on a small medium flame.
Step 2
Add in minced ginger, sliced shallots and minced garlic.
Step 3
Stir-fry till fragrant and then add in fenugreek seeds.
Nasi Dagang
Step 1
Mix "nasi lemak" (get the recipe here) with cooked rice
Step 2
Toss through the fragrant oil
---
We hope you'll enjoy trying out this recipe. Let us know if you have a hack to share.
Explore other recipes : here