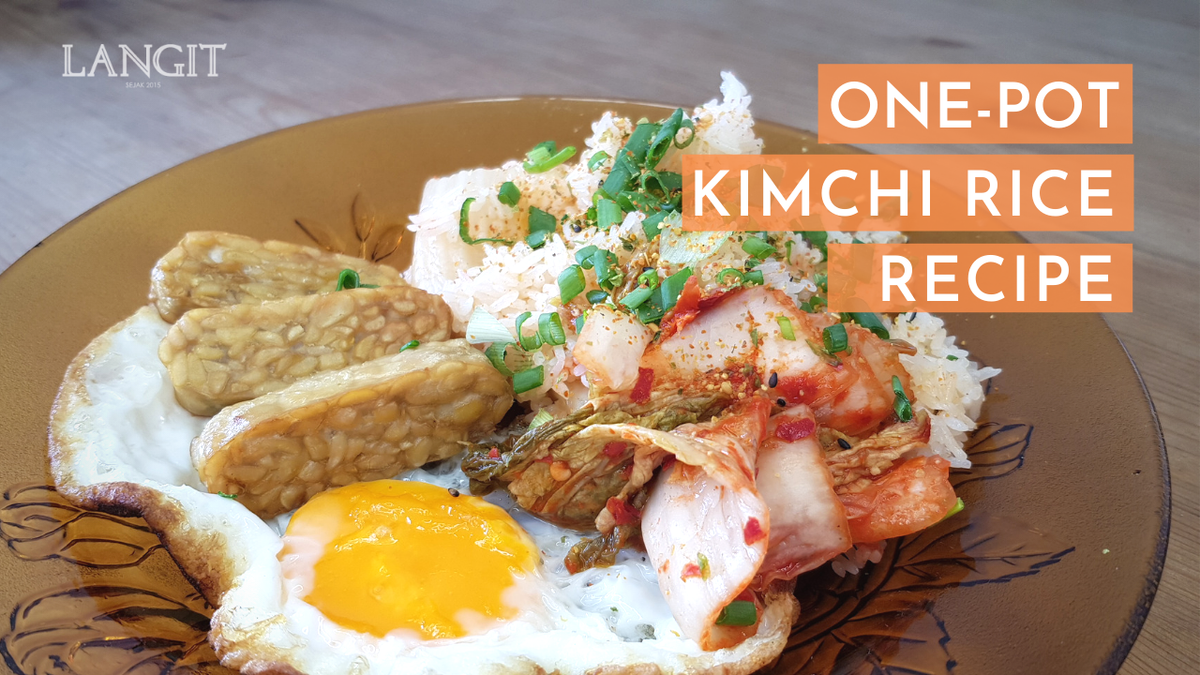 When Korean dramas dictate your meals. Here's an easy one-pot kimchi rice made with our favourite heirloom white rice - Beras Adan.
Watch how it's made:
Ingredients
To cook

1 cup of Kimchi (chopped if large)
2 cups of uncooked Beras Adan, salt to taste
2 cloves of garlic chopped
1 teaspoon or more of shichimi togarashi (Japanese red pepper mix)
2 teaspoons of sesame oil

To serve

Fried egg
Fried tempeh
Chopped spring onions
Serves 4 pax / Prep time - 15mins / Cooking time - 1 hour
Instructions
Step 1:
Chop spring onions and garlic.
Step 2:
Add 1 cup of uncooked rice, water and salt to the rice cooker pot.
Step 3:
Add chopped garlic, 1/2 cup of kimchi and cook.
Step 4:
Once cooked, stir in sesame oil.
Step 5:
Once ready, serve with a side of kimchi, sprinkle red pepper mix and spring onions.
Step 6:
Option: add a side of sunny side up.
---
Now, back to Korean dramas with your ready bowl of kimchi rice!
Explore other recipes : here