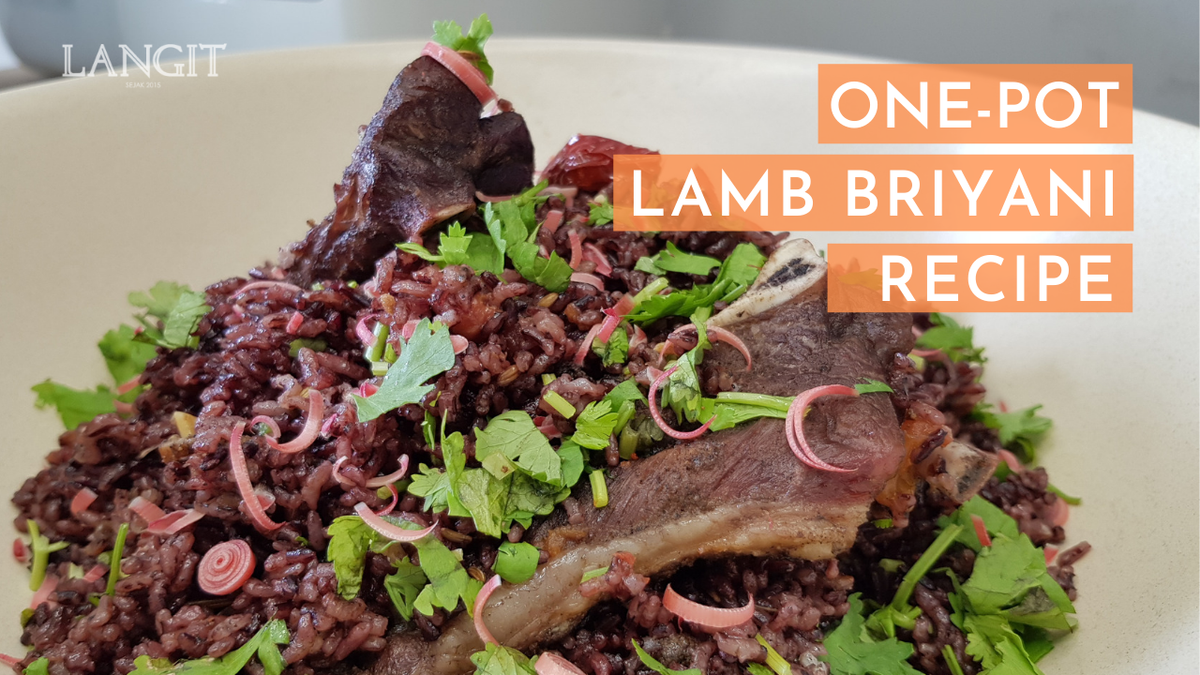 This is how we elevated the flavours in our Lamb Briyani - we used Beras Keladi!
Watch how to make this fuss-free dish that's filled with delicious aromas and delivers in every bite:
Ingredients
To cook

2 Marinated lamb chops cut in half
2 tbsp kurma or curry powder
2 tomatoes chopped
1 tsp cumin
2 cloves of garlic chopped
2 dry chillies cut in half
2 cups of uncooked Beras keladi
Cooking oil

To serve

1 cup of coriander
Bunga kantan slices
Prep time: 10 minutes / Cooking time : 1 hour

Instructions:
Step 1:
Marinate lamb chops with kurma or curry powder and salt (overnight).
Step 2:
Chop coriander leaves.
Step 3:
Add 2 cup of uncooked rice and water to the pot.
Step 4:
Heat oil in pan and pan fry marinated lamb chop until medium-done.
Step5:
Add chopped tomatoes, garlic, cumin and 2 dried chillies into the rice pot.
Step 6:
Leave rice to cook.
Step 7:
Serve ready lamb briyani with chopped coriander leaves and bunga kantan slices.
---
We hope you'll enjoy trying out this recipe.
Explore other recipes : here