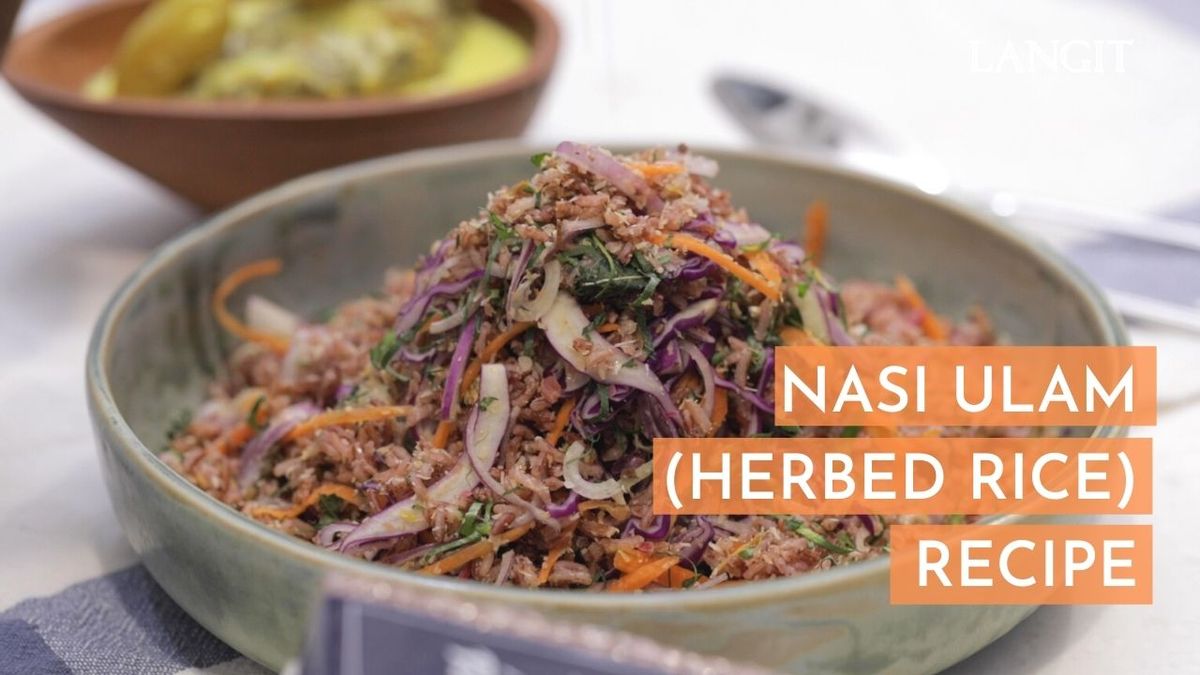 A colourful mix of taste and textures, made using Langit's heirloom red rice - Beras Sia'.
Nasi Ulam is no stranger in Malaysian cuisine. A classic Malay dish, it marries a variety of local herbs, vegetables with rice. It's delicious on its own or paired with your favourite sides.
Watch how it's made:
Ingredients
1 cup LANGIT Beras Sia, cooked with 1 cup of water and cooled.
1/ 4 desiccated coconut – panfry until light brown and fragrant
1/2 cup salted fish, pan fried and pounded into rough powder
(add in kesom if using dry version)
4 small shallots, sliced lengthwise
1 bunga kantan slice finely
5 young limau purut, de-stemmed sliced finely
10 -12 leaves of fresh or dry daun kesom sliced finely
2-3 wild coriander or plain coriander, de-stemmed sliced finely
1 small or ½ a large daun kunyit, de-stemmed sliced finely
3 daun kadok sliced finely, de-stemmed sliced finely
A handful young ulam raja, sliced finely
1 thumb size young ginger, sliced finely
¼ red cabbage, sliced finely
½ carrot, julienned
½ tbsp. of LANGIT Lada Mupoh (Sarawak white peppercorns), crushed
Instructions
1. Mix all ingredients together, be gentle with the mixing!
2. Sprinkle with freshly crushed white pepper and serve with acar (pickles) or side dishes.
---
Let us know your review after trying it!
Explore other recipes : here