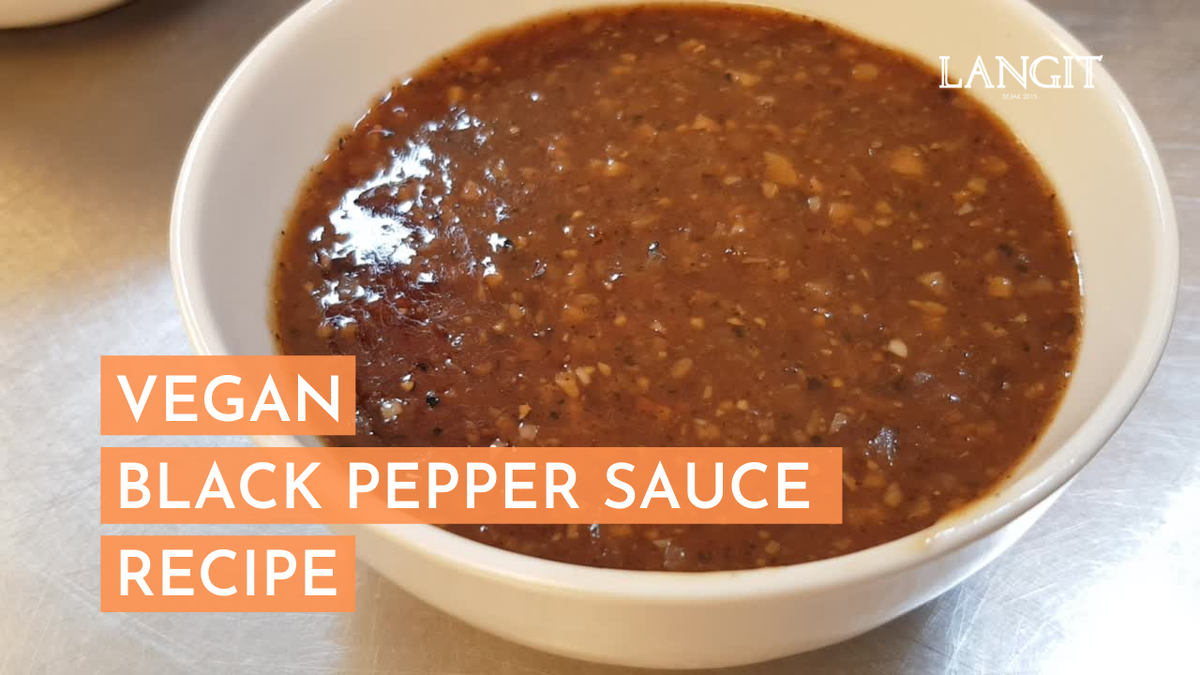 We collaborated with local artisan brand, Farm Foodies to produce a series of quick and easy recipes that you can make at home. We hope that this little ideas will add to your meal-preps. The first, is this flavour-packed vegan black pepper sauce. It's easy to make and you can batch cook to store for your next meals.
Watch how it's made here:
Ingredients
2 tsp Langit Lada Bihis (Sarawak Black Peppercorns)
1 Onion
4 cloves Garlic
2 tbsp Soy Sauce
3 tbsp Black Bean Sauce
1 tsp Arrowroot powder
200 ml Water
4 tbsp oil
Instructions
Pound black peppercorns until coarse and leave aside.

Minced onion and garlic.

Heat up a wok and saute onion. Add in minced garlic and continue to saute until fragrant.

Add in ground pepper and stir well.

Continue to add in soy sauce, black bean sauce, water and arrowroot slurry. Stir well until the sauce thickens.

Once the consistency is smooth, turn off the flame and it's ready to serve.
---
Let us know your review after trying it!
Explore other recipes : here